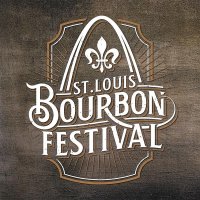 ST. LOUIS BOURBON FESTIVAL 2023!
WHEN:  Friday October 6th VIP 5-9pm, GA 6-9pm
WHERE:  Grand Hall 1817 Cherokee St up to Lemp Mansion 3322 Demenil Place.  Indoor / Outdoor Festival
TICKET PRICES:   VIP $180.  /  General Admission $90.  See Description Below Of Each Ticket


The St. Louis Bourbon Festival is an event hosted by the St. Louis Bourbon Society with a portion of ticket proceeds benefiting the    St Louis Hero Network for First Responders.  https://stlheronetwork.com
The St Louis Bourbon Festival will include samples of over 500 Bourbon, Whiskey, Rye and Scotch from all over the world!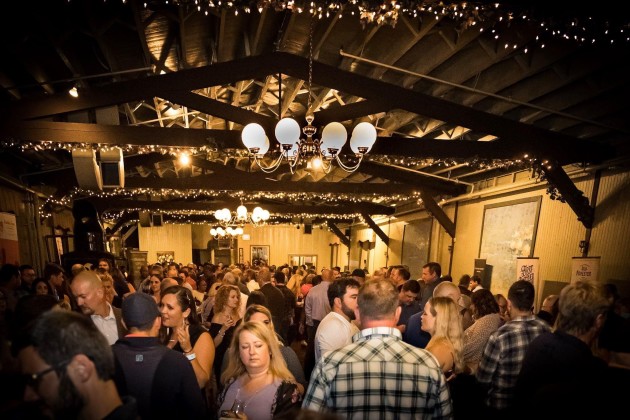 This year's festival has an expanded 3 city block layout with additional buildings and spaces added to explore along Cherokee St. and Demenil Place. The festival will include Live Music, Live Street Performers, Scotch and Cigar Patio, Food Trucks and many more experiences that are sure to make for an exciting evening of Bourbon fellowship to benefit a great cause!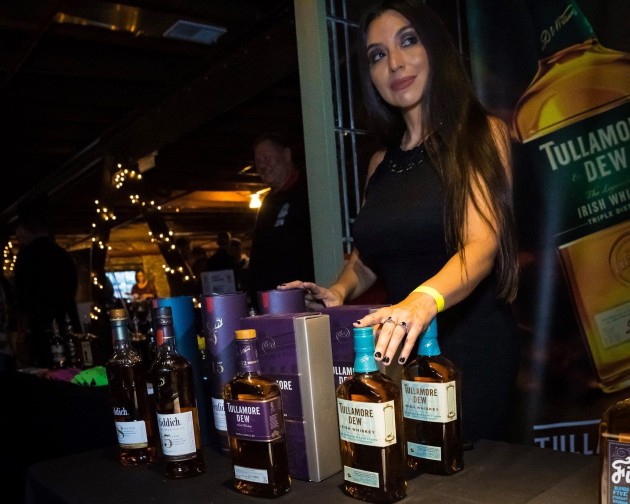 $180 VIP TICKET INCLUDES:

-All General Admission Benefits
-Commemorative VIP St Louis Bourbon Festival Tasting Glass
-One hour early access to all event spaces and vendors 5-6pm
-Dedicated VIP Express Check In Line
-Private VIP Loft Lounge in the Lemp Stables 5-9pm
-VIP Cocktail Bar - Includes 2 Cocktails
-VIP Platinum Pours - Includes 4 Neat Pours (Brands may include Weller, Blantons, Stagg Jr, etc)  Subject to availability, brands may change.
-VIP Gold Pours - Includes 4 Neat Pours (Brands may include Redline, Rare Character, Michters, Penelope, etc)  Subject to availability, brands may change.




$90 GENERAL ADMISSION TICKET INCLUDES:
-Commemorative St Louis Bourbon Festival tasting glass
Access To:
-Event spaces from 6pm-9pm - Please Drink Responsibly
-Over 500 Bourbon, Whiskey, Rye and Scotch Samples.
-Lemp Grand Hall Space and Vendors
-Lemp Grand Hall Cigar Patio.  Cigars available for purchase from Lit Cigar Lounge
-Cherokee Street Vendor Tents and Live Music
-Food Trucks on 18th Street
-Demenil Place Street Vendor Tents
-Demenil Mansion Courtyard Vendors
-Lemp Mansion Courtyard Vendors and Live Music
-Live Street Performers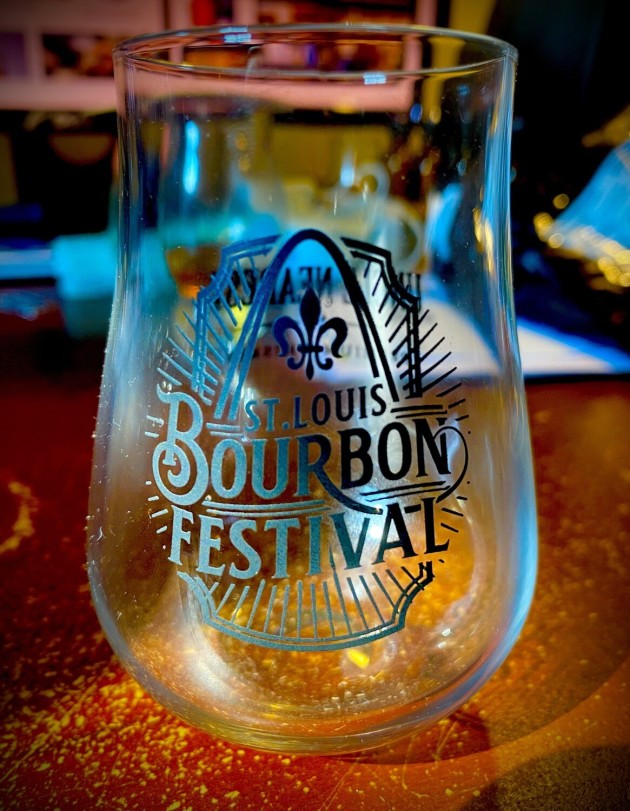 CHECK OUT THE EVENT SPACES:
Lemp Stables, Grand Hall and Loft - The Lemp Brewery was a beer brewing company established in 1840 in St. Louis, Missouri that was acquired by the Griesedieck Beverage Company in 1920, which subsequently became the Falstaff Brewing Corporation.  The Lemp Stables was the backbone of the delivery system that housed the horses, carts and repair facilities of Lemp Brewery.
Lemp Mansion and Courtyards - The Lemp Mansion is a historical house in Benton Park, St. Louis, Missouri. It is also the site of three suicides by Lemp family members after the death of the son Frederick Lemp, whose William J. Lemp Brewing Co. dominated the St. Louis beer market before Prohibition with its Falstaff beer brand. The mansion is said to be haunted by members of the Lemp family.
Demenil Courtyards - Demenil Mansion located in Benton Park, St. Louis, Missouri, was begun in 1848 for the pioneer Henry Chatillon, then enlarged to its present form by prominent St. Louis businessman Nicolas DeMenil from 1855 to 1863. The house serves as a house museum, and according to its nomination to the National Register of Historic Places, described "as being the finest example of Greek Revival architecture in the Midwest."
Cherokee Street - The Cherokee Street district is historically eclectic and home to a significant Latin community, restaurants, shops, nightlife, arts galleries, historical architecture, the Antique Row, coworking spaces and business incubators.

HOTELS:
The St Louis Bourbon Society has secured special group rates at the Westin Marriot and Drury Inn downtown.  Shuttles will run to and from the hotels to the event.  Please consider a ride service for a faster commute.  Hotel rooms are limited and must be reserved by September 1st 2023. 

Westin Marriot $179.00 per night - https://www.marriott.com/events/start.mi?id=1684784213351&key=GRP
Drury Inn $179.00 per night  - https://www.druryhotels.com/bookandstay/newreservation/?groupno=10061580

FAQs:

Where is the check in area?  Check In Tent will be at 1817 Cherokee Street in front of Lemp Grand Hall.
Where is parking available?  Limited parking available along side streets, please consider using Uber, Lyft or other ride services. Ride services can drop off at 1817 Cherokee Street in front of Bluewood Brewery.  Dedicated parking spots can be purchased as a separate add on ticket at check out.  Pre-purchased parking lot is located at 3500 Lemp Ave next to the event venue.
Is there a designated driver ticket available?  Yes and it will be strictly enforced.  Any designated driver in possession of alcohol will be asked to leave the event.  DD ticket includes access to the event space, access to live music and performers, soft drinks and water.
When will Presentation tickets become available?  Presentation Tasting Tickets can be purchased starting August 1st by SLBS Membership first and then starting August 7th for the general public if any remain.  If interested in becoming a SLBS member please follow this link.  https://www.patreon.com/stlbourbon
Is there T-shirts available?  Limited Edition St Louis Bourbon Festival T Shirts are available for pre-purchase at checkout.  Quantities are limited, order yours now before they are gone.  Pickup October 6th at the SLBS Merch tent during the event.

What happens if it rains?  This is a rain or shine event, no exchanges or refunds.  There are a few covered areas in case of rain but guests should be prepared with proper clothing if the weather turns wet or cold.



The following items are ALLOWED:



Small purses

Cameras

Empty, reusable water bottles and hydration packs, plastic or aluminum water bottles

Sunscreen in non-aerosol containers

Personal-sized hand sanitizer


The following items are PROHIBITED:

Coolers of any kind

Glass containers of any kind

Backpacks, large purses

Drones or any other remote flying devices

Chairs of any kind, including lawn chairs, beach chairs, hammocks, inflatable loungers, etc.

Illegal and illicit substances of any kind

Outside food or beverage, including alcohol, of any kind

Pets (Service Dogs are allowed)

Skateboards, scooters, bicycles, wagons, carts, strollers or any personal motorized vehicles

Tents, canopies, or shade structures of any kind

Unauthorized or unlicensed vendors are not allowed. No unauthorized solicitation and materials including handbills, flyers, stickers, beach balls, give-aways, samples, etc.

Weapons or explosives of any kind, including fireworks
AGREEMENT:
By purchasing this ticket you agree that any vendor reserves the right to refuse samples for any reason including over intoxication.  Ticket holders will be refused access to the event if they arrive intoxicated.  Event staff and security reserves the right to remove any ticket holder for unprofessional behavior, unsafe actions, intoxication or any reason they deem necessary.  This is an over 21 adult event, ticket holders will be expected to drink in moderation and hydrate often.