---
Buy Tickets
Ticket Type
Price ($)
Fee ($)
Quantity
---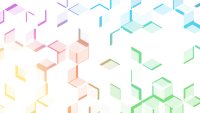 Join us for the 5th edition of San Francisco's premiere annual festival advancing culture and common good through the lens of art and technology.
Powered by our Experiential Space Research Lab, Gray Area Festival 2019 will plot the future of world building through AR, VR, XR, installation, and immersive design. Participate in our Experiential Space Survey for the chance to win two passes to our festival and join us for four days of art, technology, music, and conversation.
Stay tuned on grayareafestival.io as we announce more festival details.

===================================================================
Gray Area Festival 2019 will redefine the conversation around experience design, starting with the United States debut of two international, sensory enveloping art experiences: the immersive exhibition ISM Hexadome & interactive exoskeleton performance Inferno.

United States Premiere of Inferno Performances
Gray Area Festival 2019 will debut the US premiere of interactive robotic performance Inferno by Montreal-based artists Louis-Philippe Demers and Bill Vorn. The immersive performance features 12 machine-powered exoskeletons which will be installed on the bodies of participating audience members. Expanding on Gray Area's current focus on immersive design, Inferno invites the public to become an active part of our performance program.

North American Premiere of ISM Hexadome
With a focus on immersive design, this year's Exhibition features the ISM Hexadome, a a 360° audiovisual experience. This US debut of the ISM Hexadome will feature 9 immersive installations by exhibiting artists including:
Ben Frost & MFO
CAO & Michael Tan
Holly Herndon & Mathew Dryhurst
Frank Bretschneider & Pierce Warnecke
Lara Sarkissian & Jemma Woolmore
Peter Van Hoesen & Heleen Blanken
René Löwe & Pfadfinderei
Suzanne Ciani & AudeRrose (World Premiere)
Tarik Barri & Thom Yorke

===================================================================
Early Bird Festival Passes are now available at a discount for a limited time only.

Early Bird Festival Pass
A festival pass get you access to our Thursday Night Opening Performance, Friday and Saturday Day Conference, and a selection of exhibition screenings and evening performances. Purchasing a Festival Pass is the only way to access the Conference Programming. It does not give you access to Workshop Day. A separate ticket will be available for Workshop Day.

We will announce more details on the schedule in the coming weeks but for now here is an overview of how the programming will unfold.
THURS 7/25 NIGHT
- Performances TBA
FRI 7/26 DAY
- Conference Day 1 TBA
FRI 7/26 NIGHT
- Performances TBA
- ISM Hexadome Exhibition
SAT 7/27 DAY
- Conference Day 2 TBA
- Performances TBA
- ISM Hexadome Exhibition
SUN 7/28 DAY
- Creative Coding Workshop Day TBA
- ISM Hexadome Exhibition*
SUN 7/28 NIGHT
- Performances TBA
*Exhibition runs through August 4th.