---
Buy tickets
Ticket Type
Price ($)
Fee ($)
Quantity
---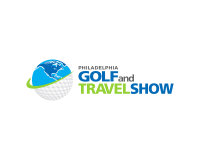 The $10.00 Advance Ticket Price Expires One Week Prior to Event

After that time, ticket price will be as follows: Adult Ticket: $12


No Refunds/No Exchanges
---
Show Hours:
Friday: 11:00 a.m. - 5:00 p.m. 
Saturday: 10:00 a.m. - 6:00 p.m.
Sunday: 10:00 a.m. - 4:00 p.m.
Adult Ticket/Activity Wristband Combo Includes: Show Admission, Unlimited Access to Long Drive Championship, Demo Range, Long Putt Challenge, Golf Darts, and Pitch to Get Rich (see website for activity descriptions)
Wristbands available for advance purchase online only

phillygolfandtravelshow.com
A 1-year Subscription to Golf Magazine is included with your purchase.  (If you are purchasing multiple tickets, subscriptions cards will be available at the entrance of the show for the ticket holder to complete for multiple addresses).