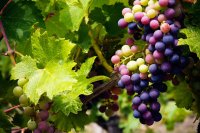 PSWC Growth Groups grow connection and competence for increased resilience and fruitfulness in ministry! These six-session groups meet via video conferencing and are led by gifted Covenant pastors. Space is limited to 8 participants per group, and the participant fee of $75 covers materials and provides an hononarium for facilitators (awesome coaching for $12.50 or less a session!). Partial scholarships are available.
Leading Culture Change
Trying to change culture can be a lonely frustrating experience.  How can you change church or team culture effectively (without getting killed in the process)?  We will draw principles and practices from the Bible and psychology, particularly family systems theory, to help you understand the change process, move forward in tangible ways...and keep your sanity.
Second and fourth Wednesdays, January 30, 2019 - April 10, 2019, noon – 1:15pm
Jean Cheng Gorman, PSWC Director of Ministerial Health, is a psychologist and ordained pastor.  Jean works to grow a culture of health in ministry in the PSWC by developing leaders and strengthening church systems.  In addition, Jean oversees care for pastoral families and serves as a consultant to churches in conflict, crisis or transition.

The Art of Coaching
Are you tired of carrying the burdens of others (staff or congregants) and wondering why they don't follow your advice?  Learn the art of coaching to help you create a new conversation, get freed up, and watch others walk in deeper discipleship with the Spirit. Practical learning and live coaching based on The Coach Model by Keith E. Webb.
First and third Tuesdays, February 5 – May 21, 2019, noon – 1:15pm (includes two bonus sessions)
Brian H. Rhen has been on staff at Peninsula Covenant Church since 1995. Discovering the skill of coaching after seminary helped him to shed his ego and enliven the discipleship journey with seekers and believers. As PCC's People Development Pastor, Brian focuses on helping individuals take their next step and developing coaches within the church who do the same.

Ministers' Personal "Deeper" Retreat
You don't want more books or skills...you want a more vibrant and intimate relationship with God. This group will experience different contemplative and spiritual practices that can be incorporated into one's regular time with God to open more space for God to move and speak into our lives. This group also includes three sessions of individual spiritual direction, scheduled outside of group meeting times.*
Second and fourth Mondays - February 11 -April 22, 2019, noon - 1:15pm
*Total cost of $100 includes group meetings and individual spiritual direction sessions.
Tom Eisenman is an ordained pastor and founder of With You Ministries (www.withyouministries.org). He has been a spiritual director since 1998 and leads several Sabbath and contemplative retreats for pastors each year. Tom has also published numerous articles and books, including Temptation and The Accountable Man.

Building Healthy High-Performing Teams
You need a team, but not any team. How do you grow a team that is healthy AND high-performing? By understanding group dynamics and using effective practices for leadership and team development, you will learn how to assess your team's dynamics and develop a plan to take your leadership to another level in working with others.
Second and fourth Tuesdays, February 12 – April 23, 2019, noon – 1:15pm
Betsy Vanderpool is an ordained Covenant pastor who serves Bayside - Placerville as the Care and Connections Pastor. Betsy has been a mentor to PSWC second chair leaders and has Masters degrees in Counseling and in Leadership/Spiritual Formation. Betsy is also the Executive Director and Senior Chaplain for Sierra Law Enforcement Chaplaincy.
Preach Well
Whether you preach every Sunday or simply aspire to, crafting a message to proclaim to God's people can feel overwhelming. But it doesn't have to! Our sessions will cover exegesis for busy pastors, sermon structures, and preparation and delivery of effective sermons. Practice preaching and receive helpful feedback in a supportive peer environment so you can be more confident and creative in your preaching.
Second and fourth Thursdays - February 14, April 25- 2019, noon - 1:15pm
Casey Barton is the Lead Pastor of Hilmar Covenant Church. He has a PhD in Preaching from the University of Toronto, is the author of Preaching Through Time: Anachronism As A Way Forward For Preaching and loves to play Pokemon Go with his two boys, Eugene and Theo, and their new Goldendoodle puppy Kallie.
Enneagram for Leaders
Increase your understanding of yourself, relate better to others, and move closer toward the person God created you to be through learning to utilize the Enneagram—a spiritual tool for understanding personality. Discover ways to use the Enneagram in your ministry context to help you be a better leader, teacher, and shepherd.
First and third Thursdays - February 7 - April 18 , 2019. 
Lori Carlson is a licensed Covenant pastor, certified Enneagram teacher and consultant, and spiritual director. She enjoys serving her community in Turlock through her work as school board president and on other non-profit boards. Lori loves Jesus, her family, and sharing the wisdom of the Enneagram with people who want to grow.
Lead Well – For Church Teams
How do we lead well together?  Designed specifically for one church team to engage in together, this experience will help you appreciate each others' unique gifting, clarify roles, resolve conflict in healthy ways, and function more in step with the Spirit.
Meeting days to be coordinated with the church – availability on Tuesday, Wednesday and Thursday afternoons.  (Please register each staff member individually, up to a maximum of 8 staff members.)
Jenny Trees serves as Pastor of Spiritual Formation at Hillside Covenant Church, where she creates contemplative space for people to encounter God.  Jenny is a PSWC spiritual director, is certified in the Enneagram through Motions of the Soul and is a facilitator for OneLifeMaps.
**Recommended Optional Team Enneagram Workshop - The Enneagram is a great tool to understand our motives and patterns of feeling, thinking and acting.  Knowing why we react the way we do and understanding others' patterns can help teams engage in healthy, supportive, productive ways. In-person half-day workshop cost ranges from $200-$300 depending on size of staff.