---
Buy tickets
Ticket Type
Price
Fee
Quantity
---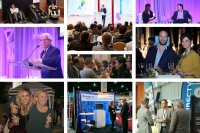 INSPIRE '19
The Future of Luxury Hospitality
Back for the 8th time
We are hospitality's most important event focused on disruptive innovation and strategies for the changing demands of the luxury traveler.
INSPIRE '19 attendees are senior level decision makers and industry leaders. We create an all-inclusive forum for both independents and groups to share actionable insights and deliver frank discussions in an open forum .
We will cover the latest technologies, innovations and business strategies that hotels, resorts, cruise Lines, academics, investors, and startups can use to improve the bottom line, drive growth and increase guest satisfaction.