---
---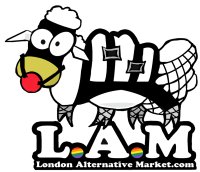 Peer LAM Learn
The LAM is pleased to announce a new educational focused kink event integrating opportunities to learn new rope and kink skills. Located in a 100% accessible facility in SW11 the LAM crew will convert the building into PLL, an adult educational college for the evening to provide space for skill exchange and learning.

The event will feature:
Two large, dedicated rope areas for structured and unstructured learning - ample floor coverings and suspension frames available.
Kink 101 newbie session with guest speaker - 90-minute session
Two scheduled kink workshops - 90-minute sessions
Three scheduled on the day workshops voted for by the attendees - 90-minute sessions
POP up educational resources
The event will run from 7pm to 11pm with workshops scheduled to start at 7:30pm and 9:30pm allowing a break between sessions. There is no bar on site, but you are welcome to bring snacks and refreshments for consumption outside of the workshop areas. There are a number of local bars which are open late on Fridays for those looking to socialise after the event has finished, drinking before or during the event is not encouraged.
The lobby will have sign up and voting sheets for the second workshop sessions which will be allocated rooms based on the numbers who wish to attend. If we can't host a session one month, we might schedule it as a 7:30 session for subsequent months to ensure the agenda covers subjects you want to see. Speakers selected for the "unconventional" sessions will be paid £50 as thanks for their contribution to the event. Scheduled speakers will receive remuneration towards their travel and time.
There is ample well lit, on street parking around the venue which is also a short walk from several bus routes, cycle docks and two zone 1 tube stations, outside of London travel is best routed towards Clapham Junction and a 10-minute bus ride.
June speakers
Kink 101 - @TheKinkShrink
Rope room - @OpalFruit
Workshop 2 - @MistressIvy presents spanking 
Workshop 3 - Alice Unicorn Hunting presents kink on a budget
Tickets are £15 per person and are limited to 250 to ensure there is plenty of space available in each of the sessions.
Looking forward to welcoming you to a new and exciting event.
David
On behalf of LAM