---
Buy tickets
Ticket Type
Price
Fee
Quantity
---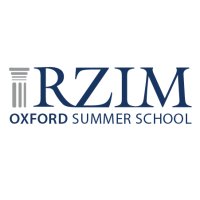 A better tomorrow? Fresh hope in the face of new challenges
"For I know the plans I have for you," says the Lord. "They are plans for good and not for disaster, to give you a future and a hope." (Jeremiah 29:11)
We live in an age of rapidly shifting horizons, as human understanding continues to be broadened by the relentless march of scientific discovery and technological advance. Yet in this ever-changing and interconnected world, many Christians do not know how to respond to some of the new challenges that are emerging. Is Artificial Intelligence something that should be celebrated or feared, for example, and what should believers say to those in the transgender movement? Is there really any hope for the church in the Middle East and what inspiration can we gain from the events of the past? Has Christianity got anything meaningful to say to those in politics or business, and how can believers go deeper in their faith and become better at speaking to others about Christ?
The 2019 Oxford Summer School is a week-long residential event hosted in Merton College from Sunday 14th to 20th July. It will feature morning Bible sessions from Sam Allberry and a number of different series focusing on conversational evangelism, business, and 'deeper apologetics', as well as talks exploring the Christian voices of hope from both the contemporary scene and the past. The interactive programme will be delivered by members of the global RZIM team and is designed to help those attending grow in their faith, as well as to have the opportunity to discuss and grapple with the pertinent questions that believers face today.
Full programme to follow. 
Our FAQ document provides detailed information on all aspects of the Summer School. Please Click Here to read.
To view our Terms and Conditions of booking please Click Here