---
---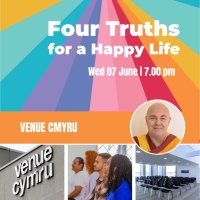 Special Evening Event
In Llandudno
With Buddhist monk & meditation teacher Kelsang Jangchub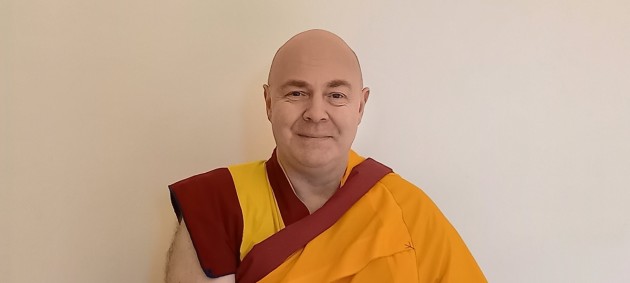 SPEAKER

Kelsang Jangchub is Resident Teacher at Kalpa Bhadra Kadampa Buddhist Centre in Llandudno. He has studied Kadampa Buddhism for many years and taught in the UK and overseas. He is known for his good heart and ability to help others transform their lives through meditation and practice of Buddha's teachings.

EVENT DETAILS
Wednesday 07 June | 7.00 - 8.30 pm

Few people would argue that our experience of happiness is fleeting and short-lived. Suffering and problems are increasing and inner peace often eludes us completely. Buddha's first and popular teaching on the Four Noble Truths offers clear insights into where our problems and suffering come from. They offer a simple solution, guiding us to an oasis of peace within our hearts, especially needed in these troubled times

Explore Buddha's insights into the real causes of happiness and suffering
Discover how the four truths are actual scientific methods to transform ourselves through developing the capacity of our mind
Learn how through transforming the mind we can transform all our experiences in life and increase our ability to help others
The event concludes with a guided meditation you can practice at home.
Fee  £12.50, Early Bird £8.00 by 31 May.
Tickets please book in advance to save your space.
Venue Crafnant Room, Venue Cymru, LL30 1BB