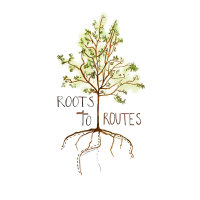 We are embarking on a journey
Our mission:
To gather. To ignite hope. To ask bold questions. And ask them again.

How do we come together and grasp the roots of our ancient wisdom?
How do we commit to our joy and curiosity in times of disconnection?
How do we find courage to forge radical pathways forward?

Over five days we will listen to ancient wisdom and voices of the future. We will explore and develop our own inner capacities for serving the world. We will prototype for the future by bringing together our ideas and practical projects for shaping the way we move forward. With mornings of singing and nights of dancing, we will rejoin with the essence of community, seeking moments of playfulness and connection. Join us! 
What is Initiative Forum? 
Initiative Forum is an innovative annual event run by us, of the Youth Initiative Program. We are 25 young people from 14 different countries designing an event to connect and engage with others in the face of global challenges. Bringing together a network of forward-thinking organizations and people, it serves as a platform to empower and ignite personal and social developments. Discover, create and collaborate with people and initiatives that make a positive impact in their local communities and the world at large!
---
IMPORTANT INFORMATION
Accommodation
Group accommodation is included in your ticket fee for the time of the gathering. We provide group accommodation in the classrooms of the local school. Therefore you need to bring your own sleeping equipment (sleeping bag and sleeping mat).
For further accommodation information including private accommodation options on campus, please visit the Initiative Forum 2019 FAQ.

Food
Your ticket fee includes organic breakfast, lunch and dinner along with a basic fika (Swedish coffee break) which will be provided in the morning and the afternoon. First meal will be dinner on Monday arrival and final meal will be departing lunch on Friday.
All food will be vegetarian, with vegan options. We can cater to gluten free and other dietary requirements upon request.
Participation
As this is an event where we are living together as a community for 5 days we want to ask the Initiative Forum participants to do a volunteering session (cooking, cleaning, etc.). More information and sign up will happen on the registration day. There will also be opportunities to offer your ideas, skills and passions and share with others to co-create this participatory experience. 
Refunds                                         
To ensure we are able to run this event we are unfortunately not able to offer refunds. We can transfer tickets into someone else's name if requested. Thank you for your understanding. 
For detailed information about how to find us, accommodation, food, what to bring and program information; please see the Initiative Forum website.