---
Join waiting list
Join our waiting list to be notified when tickets become available.
Done! You are on the waiting list.
Ticket Type
Price (£)
Fee (£)
Quantity
---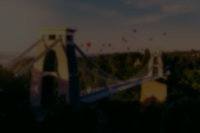 BSides Bristol is a two-day infosec community event run under the BSides Security movement. It's the first BSides event to be run in the south west following the success of other UK BSides events like BSides London and BSides Manchester, with a seperate core team.
Who can attend?
Absolutely anybody interested in InfoSec disciplines like Penetration Testing, Digital Forensics, Incident Response, or generic Cyber Security. You don't have to work in InfoSec to attend – all you need is a spark of interest! We're hoping to capture a pool of cyber-ness from the south west primarily, attracting people from Bristol, Cardiff, Bath and Gloucester, as well as visitors from around the country and the world.
Who will be speaking?
We will run a call for papers (CFP) soon. The CFP will allow submissions for talks, demos, discussions or hands-on labs from cyber security professionals and enthusiasts from across the south west and wider national and international community. The submissions from the CFP will be voted on by parties interested in attending to identify the content which is of the greatest interest to our audience.
What's the schedule?
The exact schedule including specific demos, discussions and talks is subject to change pending our call for presentations. The plan currently is to run two subject streams across the two days; red and blue. You aren't limited to these streams but it helps us to organise the topics.