---
---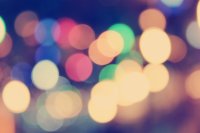 Marie Holliday is an EFT Master Trainer of Trainers who lives in Spain and was introduced to EFT over 20 years ago when she had a brain haemorrhage and was left with symptoms the medical world could not help with. She recovered in 2 days with EFT and fast forward she started working with serious illness for many years.
But over 10 years ago received a spiritual message about animals which completely changed her life.
So much so, she stepped down as Training Director & from the Executive Board of AAMET ( ex EFTi) where she devoted the following years to her own research and techniques to help all animals even including a dedicated annual holistic conference for them.
Marie hopes you join her in this fascinating area for all animals including domestic, wildlife and even insects.
Marie holds popular courses for anyone interested in working with animals to accredited Practitioner status or simply helping their own animal companion.
Website: www.eftonlinetapping.com www.eftanimals.com
Email: eftspain@yahoo.com
Facebook: https://www.facebook.com/eftspain