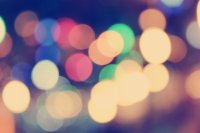 Once you've completed your coursework, it's time to start putting that knowledge to work in the field. This portion of the training is often the most fun and educational. CASA is approved by the NC Home Inspector Licensure Board as a pre-licensing training sponsor HS140 and as an instructor HS113. Our field training experience meets the NC Home Inspector Licensure Board requirements.
With Casa, you'll also inspect real properties alongside one of our experienced instructors, spend some time with our mock-ups getting hands-on experience with common equipment you'll find in the field and complete assigned activities writing defect narratives, reports and reviewing industry guidelines. 

Our small class size and flexible training program maximizes the training experience and provides you with the highest level of instructor interaction during the field training process.
We'll cover everything from how to interact with clients and agents, to finalizing your reports for delivery. 
Our field training has been designed with your busy schedule in mind. That's why our field training is flexible and we will work with your schedule