---
Purchase tickets
Ticket Type
Price ($)
Fee ($)
Quantity
---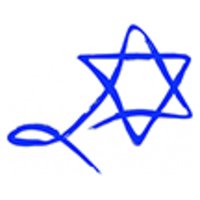 Pesach (Hebrew for Passover) is the annual festival of remembrance celebrated worldwide by the Jewish people and many Believers. At Beit Simcha we observe the Passover by removing all leavened products from our homes and conducting a special service/meal called a Seder. At Passover we remember the deliverance of the ancient Israelites from the bondage of slavery in Egypt under Moshe and Aaron by the blood of a lamb. We also remember how G-d made possible all mankind's deliverance from the bondage of sin by the blood of another Lamb, Yeshua the Messiah.
You don't want to miss this special evening. Come experience a traditional Jewish Passover Seder with special emphasis on Yeshua the Messiah and His Last Supper. Featuring live Messianic Jewish music, dance, drama, and worship, events will include the traditions of the Hagaddah and an Afikomen activity for the children.
This night will certainly be different from any other - come and celebrate your deliverance with us!