---
Register for Thriveabetes 2019
Ticket Type
Price
Fee
Quantity
---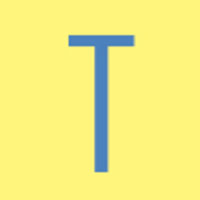 Do you live with type 1 Diabetes? Join us at Thriveabetes 2019
What Is Thriveabetes?


Thriveabetes is a conference organised completely by volunteers living with type 1 diabetes (see information about organisers here). This event focuses on the psychological impact of living with a chronic, lifelong condition. We aim to provide "Inspiration, Motivation and Information" to all people living with type 1 diabetes.
Who Should Attend Thriveabetes?


Adults living with Type 1 Diabetes (includes Type 1, Type 1.5, LADA & MODY)
Partners, Spouses and Significant Others of the above
Parents/Guardians/Carers of children or young people with type 1 diabetes
Children, Teens and Young adults aged 9 years and over
Diabetes Healthcare Professionals - We encourage diabetes healthcare professionals to attend Thriveabetes. If you are a diabetes healthcare professional interested in attending Thriveabetes please contact Grainne at Grainne@thriveabetes.ie for more information.

** Unfortunately, this year we cannot accommodate any children aged under 9 years.
Please contact any of the groups listed in this link for details on the multiple events they organize for this age group.
Registration Information


Advanced registration is required in order to attend Thriveabetes.
** Registration fee includes a hot lunch and light refreshments
Registration Fee: €45 for Adult/Parent sessions, €30 for Children and under 18's.

Registration closes at midnight on Thursday 17th October 2019.


Cancellation Policy
Cancellations will be issued up to 11pm on Thursday October 17th 2019.
Requests for refunds after 11pm on Thursday October 17th 2019 will not be refunded.


Exhibitors & Sponsors


If you are a company interested in exhibiting at Thriveabetes or in discussing a sponsorship arrangement please email Christine at Christine@thriveabetes.ie
Important Information For Parents Attending With Children


Children under the age of 18 MUST attend with a parent or guardian.

Children with Type 1 should each have a hypo/snack box with their name marked clearly on it.

Teenagers aged 16-18 can attend the adult sessions if they prefer, but need to purchase an adult ticket if choosing this option due to room capacity restrictions.

Parents of children who are also adults with type 1 are free to go between the parents and adults programmes.  We do ask that you register as attending the Adults with Type 1 programme.
Additional Conference Information: