---
Join waiting list
Join the waiting list to bring The Map to Paradise to Darwin!
Done! You are on the waiting list.
Ticket Type
Price
Fee
Quantity
---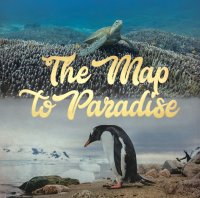 JOIN THE WAITLIST TO BRING THE MAP TO PARADISE TO DARWIN!!

Synopsis
From Executive Producer Martin Sheen, THE MAP TO PARADISE is an adventure-filled and spectacularly gorgeous tale about the birth of the global movement to protect the sea. From underwater worlds of ice to glistening coral sanctuaries, discover what it takes to build a movement and to create positive change.
Filmed across six continents, the filmmakers have set out to challenge the mainstream narrative of hard-hitting environmental documentaries with a "doom and gloom" message, and replace it with one of hope and courage. Along the way, we meet a prince, a president, a pirate, and also an island chief — among others — who are all playing a role in the quest to save the planet.
Mixing colourful character-driven stories and hand-rendered animations, THE MAP TO PARADISE is a rare urgent environmental wake-up call that retains a sense of awe and wonder for the kind of beauty that is still possible.
Running time: 95 minutes
Tickets are non-refundable.
The Map to Paradise - Trailer (2018) from Bluebottle Films on Vimeo.