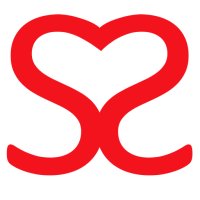 Would you rather miss the best opportunity in your life to progress or experience a unique week on Sopot Summit 2019 - The supreme dating and self-development event in Europe?
Get your ticket now!
Level up your game in a full week of constant improvement. It's the ideal combination of practice and theory along with a massive kick of motivation. The summit is all about taking action with like-minded people.
26.08-01.09.2019 in Warsaw, Poland. 
The highest value for the lowest price. Sopot summit is an event made by players for players. Ticket includes:
-       3 days of seminars from the most skilled coaches,
-       4 days of evening speeches and workshops,
-       7 days of day game sessions,
-       7 days of night game sessions,
-       Chance for a Free personal coaching – 30 randomly assigned spots,
-       Tinder photoshoot,
-   Meditation sessions,
-       Networking where you can find your new best wingman,
-       Daily uncensored reports on privet event group,
Level of your skills in game has no meaning. If you are pro, you will find guys on a similar level to compete and game with. If this is your first experience with seduction you will meet a lot of like-minded people and find the motivation to take action.

If you have any issues with paying via PayPal - please contact us for other forms of payment: info@sopotsummit.com