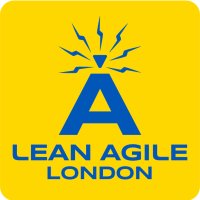 Lean Agile London (#LALDN24) is an affordable not-for-profit conference which focuses on supporting our community in a friendly, safe, diverse and inclusive environment.

The conference has a Code of Conduct. Please read it before making a booking.
As a community-focused event, our purpose is to create a conference with soul where people can fully engage and share experiences with others.

As an attendee of LALDN24 you will hear from inspiring voices in the industry, build relationships and gather some of the latest thinking & knowledge. We design the conference to allow spontaneous interactions, engagement and connections, giving you the chance to speak with like-minded individuals.
We look forward to welcoming you to London on 20 & 21 May 2024!
Ticket Types & Availability
We design LALDN24 as a small conference with approx. 180 people in attendance. This includes speakers, sponsors and delegates. A conference of this size creates better opportunities for human connection between all participants. The conference has been sold out in all its previous 10 years, so don't delay booking your tickets!
There are 4 ticket types and prices
Intangible Tickets - £275 + VAT
Only 25 available. Available until they sell out or until we start announcing the speaker lineup.
Standard Tickets - £375 + VAT
Only 50 available. Available as soon as we start announcing the speaker lineup and until they sell out or 14 Apr 2024.
Fixed Date Tickets - £475 + VAT
Available after the Standard Tickets sell out or from 15 Apr 2024 and until 06 May 2024
Expedite Tickets - £575 + VAT
Last-minute tickets available from 07 May 2024
Join the LALDN24 Newsletter
Join the Lean Agile London newsletter to find out all the news and announcements from the conference.
Who Organises Lean Agile London?

Lean Agile London is organised by Actineo Consulting LLP. The core team organising LALDN24 are Jose Casal and JP Bayley.
Terms and Conditions
PAYMENT TERMS
All invoices are due on completion of the booking. You can pay online with a credit card via Stripe or request to pay by invoice. Attendance is only confirmed once payment has been received.
BANK CHARGES/ FEES
Any bank or credit cards charges, including currency commission and fees must be covered by the delegate.
CANCELLATIONS
Intangible tickets are non-refundable.
All other tickets are refundable up to 60 days before the start of the conference. Refund requests must be received by email to hi@leanagile.london up to 60 days before the start date of the Conference. Any transaction fees we incur will be deducted from the refund total.

SUBSTITUTIONS
There is no charge to substitute a delegate.
NON-ATTENDANCE
If you fail to attend the conference and have not given prior notice, no refunds will be available.
CANCELLATION BY ACTINEO CONSULTING LLP
We reserve the right to cancel or reschedule the conference. In the unlikely event that this happens, you will be notified before the conference start date. Please note that we will not reimburse any travel and accommodation expenses or other costs incurred.