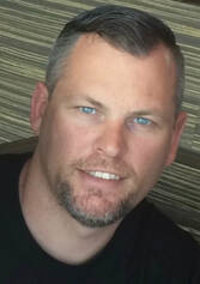 We are happy to welcome you for the Workshop, Camping and Skywatch on the Summer Solstice weekend!


Schedule: You may arrive for the workshop or skywatch and camping as early as Thursday June 20th and depart as late as Monday June 24th by noon. The workshop begins Friday June 21st and ends Sunday June 23rd. The workshop is exclusive for those who are registered for it. The Ranch is still open for camping and skywatch for those not participating in the workshop.

Workshop: Peter Maxwell Slattery is hosting this weekend's CE5 ET Contact Intensive Workshop.
Covered in the workshop:

-CE-5 protocols and practices
-Meditation Techniques
-Qi-gong & Yi-gong exercises
-Connecting to your Spirit / ET guides techniques
-Intention exercises
-Clearing techniques
-CE-5 / Sky Watching in the field training
-Filming Techniques and many other tips and tools.
SkyWatch Only - this category is for visitors who wish to make a reservation to come to ECETI and SkyWatch but are not staying overnight (SkyWatch is included for our Camping and Guest Room guests). Reservations are required for ALL GUESTS coming to ECETI, whether you are staying on site or not. If you are not staying at ECETI we are only open for SkyWatch on Friday and Saturday evenings. The ranch is closed Monday, Tuesday and Wednesday and SkyWatch on Thursday and Sunday is for residential guests only. Please bring your own chairs for SkyWatch if you are not staying overnight at ECETI. We have now made it easier for SkyWatch Only guests by including a modest NON-REFUNDABLE per person donation for SkyWatch guests not staying on site. For more information read here.
Camping is a minimum suggested donation $35 per night/per RV/van/tent/camp site up to 3 guests per group. There are no hook-ups or electricity for RV's. Additional guests per tent $10 each, additional tents per group $35 each. Please bring your own tents, sleeping bags, linens, pillows and towels, Please check weather forecast prior to visit to ensure you are prepared. The cancellation fee for cancelling a camping reservation within 48 hours of arrival is $10 per campsite per night. For more information please read the FAQs.
Camping in ECETI Provided Tents is a minimum suggested donation $60 per night. Tents include Queen Size air mattress, full bed linens and pillows and towels.


Guest Room accommodation - All of our rooms are very basic and rustic. None of the rooms have their own bathroom. The Kitchen and bathroom are available for all Guest House occupants. We have 4 categories of rooms and a limited number of each. Please read the information on room types and rates here. Due to our limited number of guest rooms all rooms must be prepaid at the time of the reservation. The cancellation fee for guest rooms (regardless of type) is $25 per room per night if cancelled 72 hours prior to arrival. Cancellations within 72 hours are nonrefundable. All linens and towels are provided washed & fresh for your arrival. For more information please read the accommodation page here and read the FAQs page here. When you book, you are booking NUMBER OF ROOMS per night.


Breakfast - You have the opportunity to preorder organic breakfast (served 8:30am - 9:30am daily) for one or more mornings during your stay. Breakfast includes organic eggs, organic oatmeal, organic chicken or vegetarian sausages, organic breakfast potatoes and organic coffee or tea. If you do not order breakfast when you make your room booking you can come back to this page later to preorder but please note that you will be charged the $5 booking fee for each booking you make on the Ticket Tailor system. There is no credit or refund if you sleep in past the breakfast hours. Meals other than breakfast are available at local diners.
---
Healing Sessions Available:
Remote Transpersonal Release Session with James Gilliland - please click here to read more about the Remote sessions with James. Click this link to book Remote Sessions with James here. Link will be up soon as possible if not found.

BodyWork with Jay Gilliland - available when Jay is in town. click here for more info

Quantum Biofeedback (SCIO) with Bonita - click here to read more about private sessions with Bonita

Craniosacral Therapy with Brooke Vivanco - click here to read more about private sessions with Brooke
Life, Health and Wellness Consultation and Counseling with Douglas - click here for more info about sessions



---
Check-in/Registration Office closes at 8pm nightly and you may not arrive after that time.
If you are delayed or have a late arrival please make alternate arrangements for housing and arrive the next day.
PET POLICY - No pets allowed. This includes service animals. Please make other arrangements for your pets prior to booking your reservation. There are no longer any exceptions. We cannot risk the liability. Thanks for understanding.

Honoring the Sanctuary - ECETI is a spiritual sanctuary and a powerful healing vortex. When you visit us the energies are magnified. As custodians of the vortex, James and the ECETI Crew continually do clearings to keep the frequency of ECETI clear. We have been guided by Cazekiel (the Oversoul of ECETI) to make ECETI an alcohol and drug-free sanctuary and this includes plant medicines such as cannabis, whether medical or recreational. We honor your free will to do as you wish outside of ECETI however when visiting our Sanctuary you agree to honor these policies. There is a no tolerance policy. The inner journey of self mastery, awakening and healing is powerful all on its own! Thank you for your understanding.