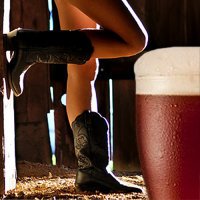 It's time for Visalia's Barnyard Bash Pub Crawl!
Grab yer boots and round up yer pardners. We are letting the cows loose and getting our western on! Bust out your chicken suits, daisy dukes, or cowboy boots. Join us downtown for another Do The Crawl pub crawl. 
Games, prizes, photo ops, and more!
At the Barnyard Bash Pub Crawl you will get drink specials and no cover charge with your wristband at all locations. Food specials with participating vendors. There will also be contests, games, a raffle, prizes, and different atmospheres at all locations.
Crawl locations include:
And food special locations include:
So as always, we will have some rootin' tootin' games & prizes, and plenty of GRUB & DRINK specials at participating watering holes! So saddle up and get yer tickets, now!
*** Tickets are sold ONLINE ONLY! ***
No tickets will be sold at the door!
The best part... A portion of the proceeds of the event will be donated to the Valley Oak SPCA!
You must be 21 years of age or over to participate.
Always have a sober driver; use our code DOTHECRAWL with Lyft!
Please visit our check-in page for further details:
http://dothecrawl.com/Visalia/Check-In
Be sure to read our FAQ!
http://dothecrawl.com/FAQ
Although our participating locations will do their best to not run out, drink and food specials are subject to availability.
For more info, visit www.dothecrawl.com/Visalia.