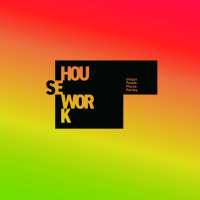 SATURDAY 9 DECEMBER 2023  //  2PM – 10PM
CIRCA EMBANKMENT, LONDON WC2N 6PA 

SANTA GOES ALL BANKSIDE HIPSTER WITH THE HOUSEWORK RESIDENTS & SPECIAL XMAS GUESTS TO END THE YEAR ON A HIGH.

The countdown is real! It's that time of year again… For mince pies, mistletoe action and Christmas Specialness? And when we say Christmas Specialness we really mean only one thing. You lot, a great venue and some seriously good sounds. Yep, it's time for a little seasonal daytime playtime with your fellow mischievous elves... As we get set for the second coming of HOUSEWORK'S BAD SANTA Xmas shindig.

Oh Yes, Oh Yes.
We are coming back to take over the amazing CIRCA EMBANKMENT on the 09 DECEMBER from 2PM – 10PM where we break with tradition (once again) in this most traditional of times. Our Yule Time festivity is just 1 ROOM. Yep, just 1 room where all the HOUSEWORK RESIDENTS - MATT MAY, GARY SIMPSON, SCOTT JUDGE, WAYNE A, LOUIS MILLAR, and MARCUS DRYDEN - and MR STIXX - will come together for a night of thumping beats and naughty treats.
And if that wasn't enough to get you buzzing, then we have the wonderfully talented LIZZIE CURIOUS to delight us all with some audio cheer, along with a secret DJ or two appearing from Santa's Sack to join in the festivities and help raise the roof of the d'HOUSE the only way we know how.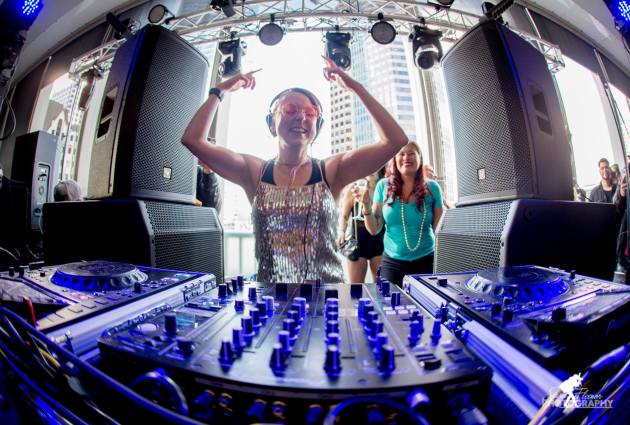 More… I hear you say… Well, it is the time of year for a little over indulgence and who are we to ever say no?? There is going to be plenty of Back 2 Back Naughtiness in this most decadent of venues…

If you know you know, and if you know then prepare for a superb night of debauchery and musical goodness with the best of friends. It promises to be a very special affair.
As per last year, this time out you won't miss any of the DJs or have to pick a favourite ;) You will get to share the spirit of Xmas with all. So organize your friends and join us for a day you'll never forget. It is the time to get properly merry!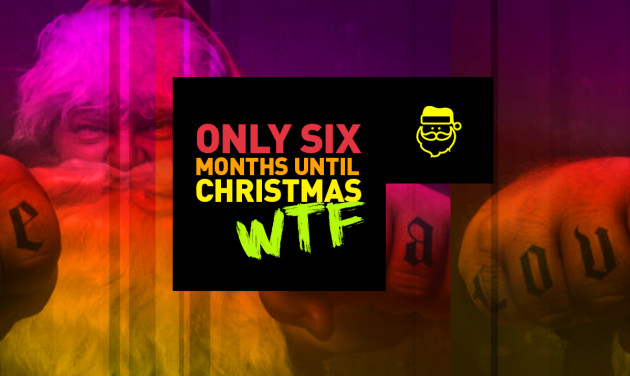 We're betting you're already booking the babysitters, but remember; there are only limited tickets available for this epic XMAS event… So best register your interest, if you haven't already, by signing up to our newsletter and adding yourself to the waiting list at www.wearehousework.com/sign-up
So what are you waiting for? Mark the date in your diary – 9 December // 2PM - 10PM
Tickets go live at 5pm on SUNDAY 25 JUNE for our BAD SANTA 2 Xmas Shindig on .
HOUSEWORK… It's ALL about UNIQUE PEOPLE. PLACES. PARTIES.
See you there you sexy lot x
------
TICKETS
EARLYBIRD £20
GENERAL £25
FINAL RELEASE £30

---------------------------------------------

THE SMALL PRINT

Covid-19 Update: Due to the daily changes that are happening in our world due to covid-19 the goal posts are constantly moving. We are doing our best to deliver event we have all been planning. However, official guidelines and restrictions from the UK Governments, as well as Local Councils, may mean hotels, parties / events, locations and services may be subject to change for reasons outside our control. Rest assured we WILL do our best to deliver on our promise, but cannot be held responsible for contributing factors that diminish the experience. Rest assured we will always be fair with you, our family.
Dress code: Glitz and Glamour or Down with The Kids It doesn't matter, we love you for you. Be prepared for a lot of time on the dance floor (so trainers are all good on this occasion)!
Age & ID: All HOUSEWORK events are strictly over 25 and all attendees will need to bring ID with them.
Exclusivity: We're only permitted to welcome a limited number of guests – but if you get your mitts on one of these tickets then you are in for a truly banging evening.
Respect policy: We ask that all of our guests respect and observe any rules that the venue put in place on the night. These rules are for your comfort and safety, and are in place to ensure you have an unforgettable time.
We ask all our guests to comply with the rules of the venue (please familiarise yourself with them at the venues own website) as well as our own rules: Of inclusivity and happiness. All smiles and zero frowns please. Bad attitude is NOT permitted, and any rule breakers will be required to leave. These rules are for the comfort and safety of all, and are in place to ensure you have an unforgettable time.
Drugs policy: The UK has a very strict policy when it comes to drug use… Anybody found not observing this rule may be ejected from the venue and may even be prosecuted. Remember kids, just say no.
Refund Policy: We will be working within the Government and local council guidelines to deliver this event. This may mean restrictions on what and how we deliver. Refunds for any tickets purchased directly via HOUSEWORK will only be made if the event is cancelled fully or if a change of date results in you not being able to attend. Refunds will not be given if the event goes ahead with restrictions in place.
Cancellation: WE ARE HOUSEWORK LTD and any related companies and / or the directors cannot be held responsible for cancelled postponed or altered events or if an artist, act, performer or DJ cancels their performance.

Updates to the Terms & Conditions: WE ARE HOUSEWORK LTD retain the right to update these terms and conditions.