---
---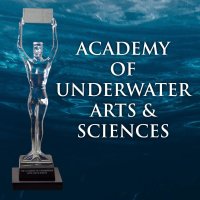 The 62nd annual NOGI Awards event is an opportunity to honor exceptional people for their exceptional contributions -- in all fields of underwater endeavors: Abdulmohsen Abdulmalik Al-Sheikh, Distinguished Service; Lynn Funkhouser, Environment; Dr. James R. Holm, Science; Amos Nachoum, Arts; Drew Richardson, Sports & Education. This year's NOGI award honorees are a group that are truly recognized by their peers, since each individual has been nominated and voted on, solely by previous NOGI award recipients. Membership in this group of fellows is, without question, a unique and distinctive honor.

Tickets are $175 each and are limited to 250. Ticket sales at the door cannot be guaranteed, so please purchase tickets in advance to guarantee seating. Fee includes 3 bottles of wine on each table, Caesar salad, bread, iced tea, coffee or hot tea and vanilla crème brulee dessert with fresh berries. There are three entree options: Herb roasted chicken breast stuffed with spinach, prosciutto, oven dried tomato & mozzarella cheese on pappardelle pasta with lemon thyme crème sauce and broccolini. Orecchietta pasta with roasted peppers, arugula, teardrop tomatoes with olive oil and lemon. Quinoa Jambalaya (vegan & gluten free) with blackened tofu, broccolini and roasted sweet pepper coulis.
Black tie optional attire.
Program book advertising:  Inside front / back cover: $1,500 • Full page ad : $1,000 • Half page ad : $500 • Quarter page ad : $250 • Eighth page ad : $125. Artwork due by October 1. Contact Bonnie Toth (bonnietoth@earthlink.net) for graphic help or questions.