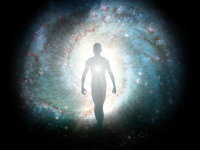 "they find them really useful and challenging. So much relevant modern content!"

Save RE Facebook Comment, January 2019



Salvation is our brand new student event for students studying for AQA, OCR, Edexcel and Eduqas GCSE Religious Studies specifications in 2019-20. The event has been carefully designed to enrich and extend your Year 10-11 students' knowledge & understanding and support the development of strong skills in analysis and evaluation. Covering topics specified by ALL EXAMINATION BOARDS for GCSE Religious Studies as part of the Christianity: Beliefs and Teachings and the most popular Thematic Studies modules, reference will also be made to Islam and Judaism during the day, helping students to think laterally and extend their understanding.
Sessions include:
1. The Nature of God
This introductory session will consider the reasons that Christians have for believing in God. After providing a brief overview of rational arguments for the existence of God – causation and design – and sources of revelation – religious experiences and scripture – we will consider what each approach suggests about the nature of God, reflecting on the difficulty of describing God in words or pictures and opening up how believers use metaphors and symbols as well as the doctrine of the Trinity. This session will conclude with a group discussion and short written exercise, designed to help students score top marks for A01 questions.
2.  Sin and Salvation
After break, we will move on to consider key Christian beliefs about Jesus Christ, as Messiah and as Son of God. Jesus' place in the story of the Bible will be explained, along with the concepts of Covenant, Sin, Sacrifice and Atonement, and Christian beliefs about Salvation, who will be saved, how and why, will be explored. Finally, we will open up a typical AO2 question on the topic, showing how to structure and develop and excellent response.
3.  Life after Death
Next, we will move on to consider diverse Christian beliefs about life after death, as well as the sources and reasons for these. Christian beliefs will be compared and contrasted with Jewish and Muslim beliefs and the impact of believing in judgement and an afterlife on religious observance and/or moral decision-making will be explored. The morning will conclude with a group discussion and written activity, designed to develop higher level AO2 skills.
4.  The Sanctity of Life: Abortion & Euthanasia
After lunch we will turn to the application of Christian beliefs to two of the most controversial issues in medical ethics, abortion and euthanasia. The central question of personhood will be considered, along with beliefs about the sanctity of life, dignity and agape, Christian love, and how they influence and shape diverse Christian attitudes and teachings. Finally, the event will conclude with a lively debate; all students will be encouraged and enabled to draft their contributions in the form of reasoned arguments and then invited to share them and/or to respond to and evaluate others' contributions as well.


Far from being exam-cramming or a solid day of lectures with limited relevance to the course, our student events are carefully tailored to the requirements of the GCSE specifications and feature model AO2 answers, a debate and a whole-group discussion, Q&A sessions and plenty of other opportunities to share, discuss and complete short written activities. In particular, during the day, students will apply the knowledge and understanding they have developed to typical GCSE AO2 questions, practicing their skills in…
Analysing & engaging with debates

Developing a well-structured, effective written argument
Making well-supported academic judgments

Building logical chains of reasoning
Evaluating counter-claims
With Candle, students receive full-colour, printed notes!  Providing a wealth of useful quotations, revision tips, advice on essay structure, model essays and plenty of suggested tasks and activities, the notes ensure that students don't have to spend their time writing down AO1 information but that they do practice writing skills for AO2 during each session.  Teachers get digital downloads as well!

"I, like others on here, have attended Peter's conferences for longer than I care to dwell on and more recently those run by Peter and Charlotte. I am ALWAYS highly impressed and think their ability to push & challenge students' thinking is impressive and entirely appropriate. I have learnt so much from Peter & Charlotte over the years and attending their conferences is always a treat for me and my students although I would agree it's the brightest students who gain most from the lectures – as I would expect."  Save RE Facebook Comment
How To Buy Your Tickets
GCSE student tickets cost £15 when booked online.*

FREE 32 page printed notes booklet, packed with information and activities.
FREE accompanying teacher tickets (with refreshments & teaching resources)
FREE Candle Friends status for 12 months; including FREE resources and access to Friends' exclusive CPD
With Candle you get:

Up-to-date content made engaging and tailored to the real needs of GCSE students.
Sessions and resources designed by practicing teachers with a record of engaging students of all abilities.
Easy, secure online bookings with no fees to pay; just print off e-tickets.
A real teacher to speak to on the telephone or e-mail and social media support on twitter @PuzzleVardy & facebook @CandleConfs
e-mail: info@candleconferences.com

Tel: 0208 133 2241
*Full t&cs are available to read here.