---
Buy Tickets for The Conclave of Warriors
Ticket Type
Price
Fee
Quantity
---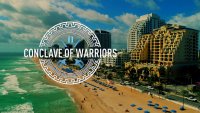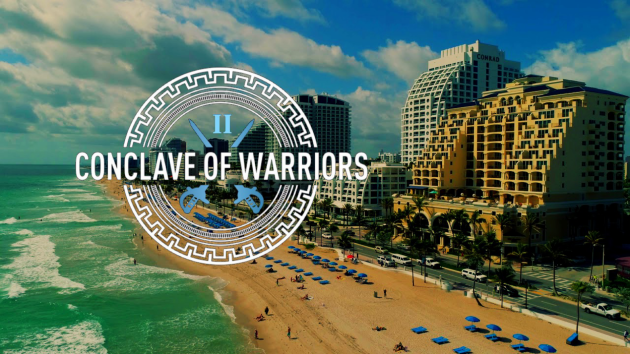 Welcome to the most empowering event of the year! The Conclave of Warriors II will start off where the original left off in 2018!
"The Conclave of Warriors literally translated as a behind closed doors / secret meeting of like minded individuals. "
The goal of this event is to unify warrior minded entrepreneurs and leaders from all walks of life and to give them a blueprint of skillsets, strategies and elements they can integrate immediately into their lives.
This is not a sales or marketing conference but rather a life changing event where attendees affectionately known as "Conclavers" will be part of something very special.
Our elite speaker cadre brings a tremendous amount of experience, knowledge and inspiration.
There will be numerous elements to this event.
First off the main stage presentation which will include 6 elite speakers.
*Inner Sanctum Luncheon
*Fitness on the Beach
*Self Defense on The Beach
*VIP Meet and Greet Party
*War Room Breakout Sessions / Q & A
Get ready to start dominating all facets of your life!