---
Buy tickets
Ticket Type
Price
Fee
Quantity
---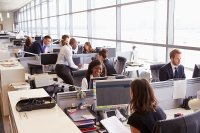 Workplace Violence and Business Continuity takes place in picturesque Old Pasadena, California on 5 March, 2020.
Comprised of two back-to-back modules, the conference will examine how the related concerns of Workplace Violence and Business Continuity are impacting organisations and what can be done to tackle the related risks.
You can see the full agenda here 
https://www.quaynote.com/conference/business-continuity-workplace-violence/

The conference will address:
* the legislative changes planned for California in 2020 that are expected to ripple out to the rest of the U.S.
*Threats to universities / faculties
*The human resources perspective on the tools that can be used in dealing with workplace violence
*A case-study on best practice in building response teams
* Business Continuity & Crisis Management.
* Disaster recovery
* A case-study on dealing with disasters and crisis such as hurricane and critical uprisings.
Workplace Violence & Business Continuity is essential for Corporate Security Directors, Risk Managers, Threat Managers, HR executives, C-suite executives or anyone with responsibility for security decisions in corporations, universities, NGOs or government.
For more information about sponsorship or speaking opportunities, please contact us now:
Lorna Titley
lorna@quaynote.ca
1 604 996 6837