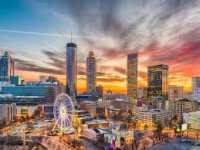 NeuroField BootCamp Training in Atlanta, Georgia
Regular Tuition $1750
Student Tuition $1500 (please email tiffthompson@gmail.com for promotional code)

FOOD:
All ticket prices include catered meals that will be included at the house where training is held @ $20/person/day.

35 CE units available. Follow this link for CE: https://www.academeca.com/CEUReg/SeminarInfo.aspx?seminarId=2960

Course Description
The NeuroField 5 1/2 day Bootcamp is designed to teach you multiple techniques and procedures through didactic lecture and hands-on training. While at NeuroField HQ you will have access to the latest neurostimulation and neurofeedback innovations and hardware available.
The first five days are 8 hours long with a one hour lunch break and the final day is three hours long.
Dr. Nicholas Dogris and Dr. Tiff Thompson will teach you neurostimulation and neurofeedback procedures from the ground up. As a hands-on class, you will then conduct those procedures with the help of NeuroField staff. The NeuroField Bootcamp is an intensive experience that will challenge you and help you to advance your knowledge in the field of neuromodulation and neurostimulation.
We will begin the training by teaching you how to acquire 19 channels of EEG using the NeuroField brain atlas software platform. You will learn how to setup the EEG cap, check the impedance values and acquire the data. You will learn how to artifact the data and conduct a basic quantitative (QEEG) analysis in Neurofield as well as ERP software in neurofield. You will learn how to interpret the QEEG map and match it to the symptoms of the person.
Once you have obtained the QEEG data you will be ready to utilize NeuroField64.
NeuroField64 works elegantly and simply as a stimulation only platform, blending Pulsed Electro Magnetic Field stimulation (pEMF), transcranial direct current stimulation (tDCS), transcranial alternating current stimulation (tACS), transcranial random noise stimulation stimulation (tRNS), and transcranial advanced pink noise stimulation (tAPNS) options; it also combines and synchronized forms of stimulation:modalities with Z-score or amplitude EEG neurofeedback for the purpose of enhancing neurofeedback effectiveness. You will learn how to setup NeuroField64 for synchronized stimulation and EEG neurofeedback. You will learn the stimulation only, dehabituation, manual control, and HRV muscle testing procedures. You will learn how to use the five stimulation databases in NeuroField64 and you will learn how to build your own protocols.
Dr. Dogris and Dr. Thompson will lecture about treatment planning and how to utilize QEEG and NeuroField64 in the clinical setting.
This program, when attended in its entirety, is available for 35 continuing education credits. AAPB is approved by the American Psychological Association to sponsor continuing education for psychologists. AAPB maintains responsibility for this program and its content.
If you wish to sign up for this training and have any questions, please call 805-453-6190 or email admin@neurofieldneurotherapy.com. Then pay your tuition to reserve your seat. Refunds or exchanges given only 30 days prior to the event or earlier. Sign ups are first come, first served.
Once payment is received your seat in the training will be confirmed. 
LOCATION: 

1474 Briarcliff Road Northeast, Atlanta, GA 30306, USA