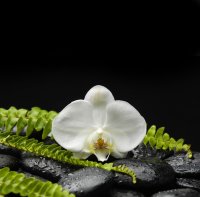 Intermediate/Advanced NeuroField Training, Santa Barbara, CA – October 26 - 28, 2020. 

16 CE Credits available for this training. Please follow this link for CEs: 
https://www.academeca.com/CEUReg/SeminarInfo.aspx?seminarId=2999


Schedule:
Light Breakfast: 8:30-9am

Daily Classtime: 9am - 5pm (break at noon for lunch)

The NeuroField Neuromodulation Advanced Training is designed to enhance your skills in EEG and QEEG assessment, analysis, map interpretation, neuromodulation and treatment planning in the NeuroField64 software platform, EEG in the Neurofield EEG latform, and ERP in the neurofield ERP platform.as well as Independent Components Analysis via EEGlab and WinEEG. Case studies are welcome. This training is for intermediate to advanced neurotherapy clinicians. It is strongly advised that a Neurofield Bootcamp be attended before the Advanced Workshop.
NeuroField64 combines Pulsed Electro Magnetic Field stimulation (pEMF), transcranial direct current stimulation (tDCS), transcranial alternating current stimulation (tACS), and transcranial random noise stimulation stimulation (tRNS), and transcranial Advanced Pink Noise Stimulation (tAPNS) modalities with both Z-score and Amplitude EEG neurofeedback for the purpose of enhancing treatment effectiveness.
This three day training will cover how to get the most out of clinically applied neurostimulation, read EEG and review QEEG brain maps, generate a treatment plan, setup NeuroField64 for synchronized stimulation with EEG neurofeedback, and administer effective treatment. Dr. Nicholas Dogris and Dr. Tiff Thompson will lecture on current applications and research that shows how pEMF, tDCS/tACS/tRNS/tAPNS affects the brain and mind.
Dr. Dogris and Dr. Thompson will lecture regarding the application of NeuroField64 on various clinical diagnoses including (but not limited to) Autism, ADHD, Mood Disorders, Substance Abuse, Sleep Issues, TBI, and Concussion, as well as Peak Peformance. Dr. Dogris and Dr. Thompson will conduct live demonstrations of NeuroField64 and provide participants the opportunity to experience these modalities during the training.
This program, when attended in its entirety, is available for 16 continuing education credits. If you wish to sign up for this training, please purchase a ticket here. For questions, please call 805-453-6190. Refunds allowed up to 30 days prior to the training. Sign ups are first come, first served. To pay with check, please remit payment to:
School of Neurotherapy
1836 State St.
Santa Barbara CA 93101
Payment Via Check or Credit Card is accepted
Once payment is received your seat in the training will be confirmed.
Training will be located at:
NeuroField Neurotherapy
1836 State St.
Santa Barbara, CA 93101

Nearby Hotels:
Orange Tree Inn
1920 State St.
Santa Barbara, CA 93101
805-569-1521
Presido Motel
1620 State Street
Santa Barbara, CA 93101
805-963-1355
Cheshire Cat Inn
36 West Valerio Street
Santa Barbara, CA 93101
805-569-1610
Simpson House Inn
121 East Arrellaga Street
Santa Barbara, CA 93101