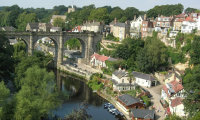 Athens, Greece NEUROFIELD TRAINING MAY 2020
Beginners, Intermediate and Advanced NeuroField Course
Course runs from 9am Tuesday 12th to 12pmSaturday 16th May.
Guests can arrive at the villas on Monday May 11th at 4pm for check-in. Check out noon on Sunday May 17th.
All meals served in house will be catered, please let us know of any dietary restrictions you have.

35 CEs available. Please follow this link: https://www.academeca.com/CEUReg/SeminarInfo.aspx?seminarId=2959


Getting there: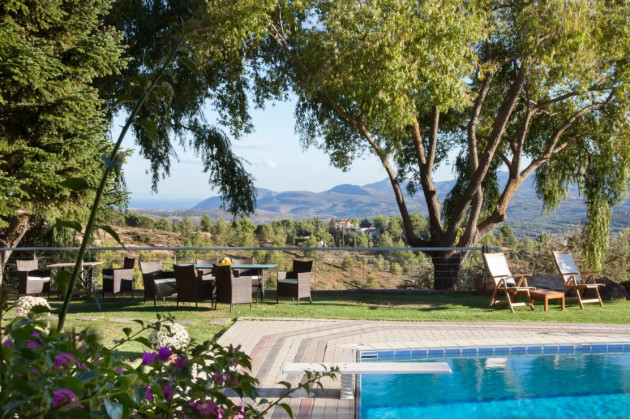 Athens airport is a 40 minute car ride to the training location in Kapandriti, where all guests will stay. 
Kapandriti is a town in the north of East Attica in Greece. Since the 2011 local government reform it is part of the municipality Oropos, of which it is a municipal unit. The municipal unit has an area of 36.789 km². Kapandriti is situated east of the Parnitha mountains and north of the Marathon.

The villa is close to the town of Kapandriti, minutes away as a general reference, but please use the coordinates given below with your phone or navigation device.
GPS coordinates of the front entrance to the property:
38.235750, 23.880806
Copy and paste the line above (the two numbers separated by a coma) to a navigation application like Google Maps or similar. Note that the order of the numbers matters.
When you arrive, you will see a large two-pane wooden gate door on your left, going downhill. That is the entrance. Ring the doorbell and drive straight down.
Alternatively, use the Google Maps link below, works with any smartphone/computer:
https://goo.gl/6Ga6rJ
Course Details:
The training will be run as two parallel courses. Dr Tiffany Thompson and Dr. Dogris will lead both groups (Beginners and Advanced) throughout the course. Clinicians will have the flexibility of deciding if they want to attend beginning or intermediate/advanced sessions. There will be a good amount of group plenary sessions, as well. This training is delivered as a combination of seminars and hands on experience.

Main course content and program:
1.The Neurofield diagnostic and treatment philosophy: combining EEG and QEEG assessment, Independent Component Analysis, neurofeedback training, PEMF-Stimulation, HRV-Training and tDCS/tRNS/tACS/tPNS treatment in an integrated approach.
2. Step-by-step guidance from assessment and diagnostics, to concrete treatment planning and implementation with Independent Component Analysis, NeuroGuide and the NeuroField systems.
3. Diagnostic procedures: Raw EEG analysis, QEEG assessment, and Independent Components Analysis.
4. Treatment procedures: NeuroField neuromodulation/neurostimulation treatment, neurofeedback training, the use of Pulsed Electromagnetic Field Stimulation (PEMF) alone and in combination with Neurofeedback training (amplitude and Z-score). New as well as the old seasoned PEMF /tDCS/tRNS/ tACS protocols will be shown. HRV-training and protocols designed for the body will also be included.
5. Dr Dogris will focus on all new and evolving developments on the Neurofield 64 platform and more complex therapeutic options with the Intermediate and Advanced group.
6.Consideration of actual clinic cases (you are invited to bring your own to discuss) on a themed basis. Topics reviewed will include depression, anxiety, ADHD, Autism, PTSD and Learning Disorders or other areas of interest as requested by delegates.
6. NeuroField ERP system and Quantitative Database Analysis will be covered, as well as recording EEG in the NeuroField software platform.
The course will be structured in a flexible manner to meet the individual clinical needs of each participant. In particular support will be given to attendees with relatively little experience. At the end of the course participants will have learnt the procedures above and will be able to return to your clinic to implement them.
Space is limited to a maximum of 28 people so please let us know as soon as possible.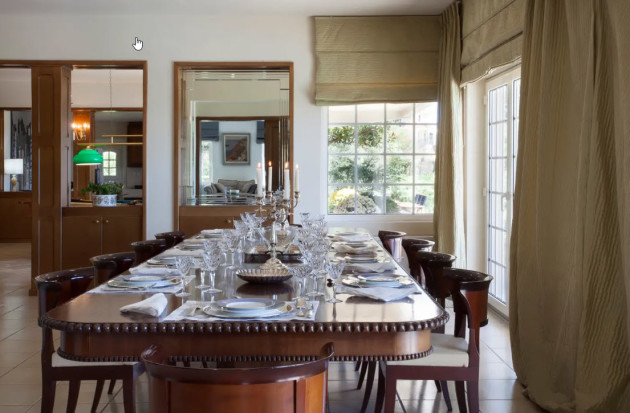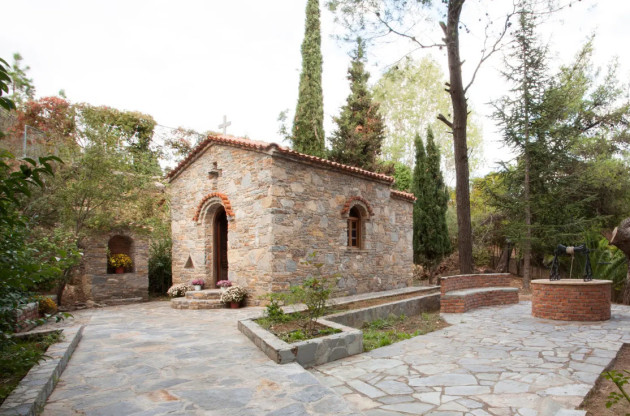 Lodging:
The location will accommodate 28 guests, with 15 bedrooms. There are two separate villas that have 8 private rooms and three shared rooms. All the costs for lodging are below.