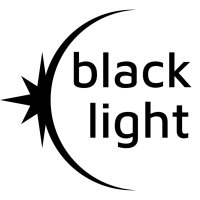 8 Sessions, 28 September - 23 November 2023
Thursday evenings 7pm - 9pm
28 Sept, 5, 12, 19 October, break, 2, 9, 16, 23 November

28 September: Black and White: the challenges we all face (Les Isaac and Stuart Murray Williams)
5 October: Post-colonialism and Post-Christendom (Ron Nathan and Stuart Murray Williams)
12 October: The Black Influence on Church History (Clare Williams)
19 October: The Black Presence in the Bible (Robert Beckford)
2 November: Roots and Routes (Bev Thomas)
9 November: African Christianity in Western Europe (Israel Olofinjana)
16 November: White and Black: Justice Matters (Gale Richards)
23 November: Partnership in Mission (Harvey Kwiyani and Dan Yarnell

The Zoom link will be included in your confirmation email.
Group Discounts: 20% ticket price discounts are available for groups of 5 or more* from the same group or organisation.  Please email admin@urbanexpression.org.uk to request the code.
*Group can be a combination of general admission and unwaged
COMMUNITY OF PRACTICE - following on from Black Light Course
For those who would like an opportunity to reflect on the Black Light Course, learn from others and embed learning in practice.
What is a Community of Practice?
The Community of Practice will offer a mutual and collaborative model to enable the integration of insight relating to racism and diversity gained through the Black Light course into the habits of our daily lives and work.
Urban Life is a team of theological accompaniers who journey alongside individuals, groups, collectives, teams and churches to stimulate reflection on mission practice.  We have hosted Black Light Communities of Practice after each of the previous courses, which have been well received.
Monthly, online sessions (Zoom) between 7.30-9pm on Thursdays:

Self-funded - £50 - This is offered at cost. If you're struggling to meet this, a small bursary may be available.  Please contact us.
Sponsored - £67.50 - This is if you are able to draw on funding from an organisation or employer.
Click on the ticket link to book your Community of Practice place.