---
---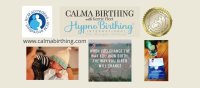 My Face to Face Group Hypnobirthing course will be hosted at my home in Abberley, Worcestershire WR6 6AB (a calm quiet space with ample parking).  Lovely friendly informal classes with chance to ask questions as well as connect with other couples attending.  The sessions will take place over five consecutive Saturday mornings starting on the 30th September 10am until 12.30pm. We will pause for a short break half way through and refreshments provided.  Come join me, I am so excited that we are going to be spending the next 5 weeks together diving into lots of teaching and coaching as we explore the principles of the HypnoBirthing philosophy and working towards creating a calmer, happier and more balanced birth experience for you and your baby.

Courses materials will be provided at your first class and on going support is always included in my courses.
Please book one place per couple.
Kerrie x