---
Buy a Pass
Ticket Type
Price
Fee
Quantity
---
Celebrate Whimsy Supper Club's one year anniversary!

Dress-up as a ghost, ghoul or other apparition and venture up the Flicker and Fir stairs. Follow the jack-o-lanterns across the vale and enter into the Other-world.

Enjoy a whimsical night full of fortune telling bread,  trick-or-treat treasuring hunting, fun with a will-o-the-wisp named Whimsy, a costume contest with prizes and End-of-Harvest buffet.

Come play with us across the vale. Reserve your place in the Other-world now.

Only 16 spots available!
(A $1.75 transaction fee applies to e-vale pass purchases)
Vale passes are also available at Whimsy Supper Club's South Town Market booth located at 1465 SE Alexander Ave, Corvallis, OR 97333 every Tuesday, 5pm to 7pm till October 22nd (NO transaction fee).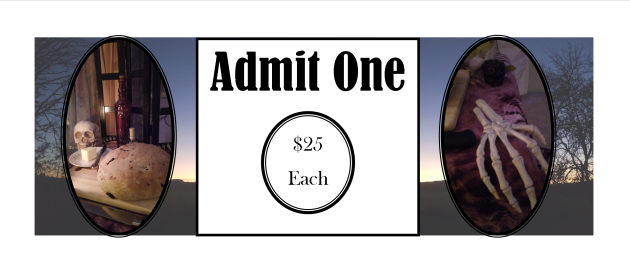 HAPPY HALLOWEEN, SAMHAIN AND DIA DE LOS MUERTOS!