---
---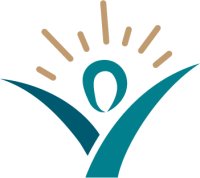 Starts Thursday January 18 and runs every third Thursday of the month until June 20, 2024
Ready to Leap into Leadership?
Top performers often get called on to make the leap into leadership because we assume that anyone who is good at what they do will naturally know how to help others excel too. This is a myth – and can be a big mistake for both the individual and the organization. Why? The skills that make great individual performers, aren't the main ones they'll need to excel as a leader. In fact, thriving as a leader requires that people unlearn mindsets and habits that were essential to their success in their previous role.

This highly practical and interactive program provides new leaders with the knowledge, tools, and mindset they'll need to experience success in their new role as a leader. All tools are based on leading research and neuroscience on high performance workplaces and feature frameworks that make it easy for leaders to translate their knowledge into new behaviours and business results.
And now a few course details...

This is one of our flagship yearly courses for which our founder Andrea Jacques is pulling out all the stops.

This LIVE course is held over Zoom and will be supported via resources from our learning platform.
The course will be taught by Kyosei CEO & founder, Andrea Jacques.
Recordings and resources will be made available to attendees after sessions, but active participation is your key to lasting success and making connections with other amazing leader!
Office hours with Andrea are included.
If you want to meet and engage with other leaders in a safe, constructive well-led leadership environment - this is the place to do it!

For more course details, visit: https://kyoseiconsulting.com/training-program/making-the-leap-essential-tools-for-new-leaders/

We are excited to work with amazing leaders (just like you!) to help you refocus, re-energize and rediscover your power to thrive!
See you soon!