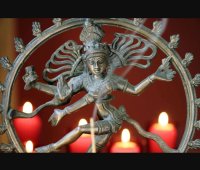 TICKETS AVAILABLE

Tuesday 3rd to Tuesday 10th September 2024


Tantric Embodiment & Sexual De-armouring Training
Mallorca, Spain 2024


Email support@kundalinibodywork.com with your application for both applicants

IF APPROVED YOU WILL RECEIVE THE ACCESS CODE TO REGISTER AS A COUPLE

Please scroll down for further pricing information

Tuesday 3rd - Tuesday 10th September 2024



Sexual energy is sacred and valuable. The Tantric embodiment and sexual de-armouring training teaches to cultivate sexual energy for healing, transformation and manifestation.
We attend with a pre-selected training partner for all intimate exercises and learn sexual sovereignty so that Kundalini may activate and ascend through both spiritual and sexual practices.
Trauma must be transformed first, and trauma is best transformed with pleasure so we learn various techniques similar to external/clothes on de-armouring, sexual de-armouring has a different quality to it. Ultimately we are learning how to work with consciousness in a sacred way, how to make sexuality spirituality, and how to access heightened and altered states of awareness through our sexuality and sexual energy (not through sex). Embodying the spiritual knowledge that allows this work is our main focus while still learning techniques and practices to give Yoni and Lingham de-armouring professionally. It can be life changing to receive such a session but not everyone is suited to give such work professionally, thus you're welcome to apply to attend for personal development reasons or for growth in other areas of your work as a therapist.
Everything in our main 3 online courses is relevant to this level of sacred sexual work and why they are a prerequisite to this training.
It's vitally important that in this work we learn not to give others our sexual energy, or to take energy from others: leaving them depleted after sessions (relieved but often depleted). It is also essential that we are learning to activate sexual energy from higher spiritual dimensions and not from our personal lower and lustful ones. It is for this reason amongst others that we attend with a pre-selected training partner for all intimate work. In other exercise we may work with anyone in the group if we choose to, but in relation to increasing sexual energy and for naked work with oil and we have private session stations behind Japanese style paper like wall (like the one in the online course). We learn to hold space for our partner as if we where giving a professional session so we remain fully clothed and in an A-sexual space, which requires a level of training and discipline all of its own.
This training is designed to teach us deeper meanings within Tantra, how to create sexual sovereignty within ourselves and how to support someone else to do them same. Many topics are covered including orgasm, ejaculation and non-ejaculation and the differences of these between a man and a woman.
If you attend this training with a romantic partner we ask that you refrain from all sexual activity beyond the exercises in session times. If you wish, you may attend with a training partner of the same gender, although mixed genders are ideal as we learn to work with both men and women so the experience of one gender is gained through your own body and the experience of the other gender is gained through your partners.
You must register with your training partner, if you do not yet have a training partner but want to attend we can support you in finding one by creating a profile on our student community platform and joining the group 'Find a Tantric Partner'. You can then browse profiles of other women and men looking to attend the training, email us for more details.
You can send an application to register before completing the online pre-requisites but they must be completed before the start date. You do not have to complete all three online courses, you need to purchase 'Kundalini Bodywork Advanced Online' as this includes the intro and advanced level 1 & 2 so everything you need. We later email you specific videos and documents to be studied, accompanied by several knowledge tests, which allows us to focus on the deeper meaning and spiritual aspects of the work and less on technicalities, breathing techniques, etc.
The intro course teaches us to work with breath, the nervous system and psychology to develop greater emotional intelligence. It also teaches us to de-armour ourselves.
The advanced level 1 training: is to work with others Tantrically, on an emotional level, including de-armouring techniques that transform pain into pleasure and reactivate the emotional body. Also learning how to increase energy and life force within a person.
The advanced level 2 training: is to access non-dual states of awareness, to activate energy and increase spiritual knowledge and awareness. Understand ascending and descending flows of Kundalini and how to activate them by first activating ourselves to gain greater awareness and understanding.
The Transmutation and sublimation of sexual energy into spiritual is fundamental to Kundalini Bodywork and the purpose of Sexual De-armouring and Tantric Massage, although not all tantric massage is taught this way.
In the School of Energetic Bodywork we promote Tantra as a path to transcending suffering while experiencing bliss within duality. A path to waking up within our illusion of separation opposed to the monastic path of escaping our illusion (our reality) through experiencing Samadhi: an enlightened state where we leave this plane of existence.
You could say that Tantra is wisdom: any spoken or written wisdom that supports waking up to the innate state of oneness which humanity shares while still embracing separation and individuality is "A Tantra".
In any Kundalini Bodywork practice, we 'weave' between many truths that eventually lead us to an all encompassing paradoxical truth, in which our body is the mystery school that we are invited to explore and expand life and consciousness through.
The set up for our Tantric de-armouring & embodiment training is in itself paradoxical as we learn to hold a therapeutic space for many people by learning to work with one. The reasoning behind this is that we are learning to control, use and harness our sexual energy for healing and awakening. This is best done in a safe container with one partner. This person is not our sexual partner, we are supporting each other to achieve mastery of our own sexual energy so that we may practice this deeply healing and transformative work with others. We learn the practices and techniques of Tantric De-armouring through the process of learning to master our own sexual energy and through experiencing the work. Each work/massage station is provided with a screen for privacy but all still in the main training room.
In the advanced trainings of Kundalini Bodywork we learn to work Tantrically in relation to the Chakra system teaching and supporting someone else to transmute and sublimate their own sexual energy too and then within their third eye. Tantra is a spiritual concept that we all give meaning to and paint with our own interpretations. The essence of Tantra is fundamental to the teachings in Kundalini Bodywork (more so in the advanced level 1 & 2 trainings). If you requested to sign up for this Tantric De-armouring training without a partner then you will be given a link to our 'Finding a Tantric Partner' group on our private student and members platform https://kundalinibodywork.community . Please remember this person is not your lover (although can be if you're attending as a couple) and no romance is expected or required; same gender pairs and couples are also welcome while acknowledging that Tantric de-armouring work is sexual de-armouring work so naked with oil and including internal de-armouring practices. 
A major aim of this work is to increase both the masculine and feminine flows of energy while making them healthy: knowing a Kundalini awakening is when both of these flows rise and harmonise in our third eye to activate our crown, making it possible to ground into our bodies higher states of consciousness connected to our karma those that we have earned through rightful living and rightful practice.
In these trainings we expand on both de-armouring and self de-armouring moving into sexual and tantric de-armouring. A large part of this work is naked with oil and involves both giving and receiving gentile touch in the most respectful way (if not booking as a couple we can support you to find a partner to attend with through our student members platform https://kundalinibodywork.community ). 
Prerequisite for this training is to complete the knowledge tests within our advanced level 1 & 2 online training OR to have completed our Advanced level 1 and 2 training in person. We suggest buying and starting our online training before registration but if you wish to save your place you can register for this training now and complete the online section where needed before the training begins. 
Applications should be sent in writing, via email to support@kundalinibodywork.com
Please note who you are attending to apply with and your relationship to them. Applications are only accepted in pairs and if one person cancels you have a limited time frame to find a new training partner which we approve of. In these cases we will be as fair with the deposit fee as we can be presuming we find you a replacement. 
No previous massage, or tantric massage training is necessary but beneficial. In this training we focus on increasing pleasure and moving energy over muscular and fascia work.
De-armouring in Kundalini Bodywork is taught as the process of transforming pain into pleasure in-order to transform the vibration of the body.
Much can be achieved when de-armouring with our clothes on in either self practice or with a practitioner but in tantric sexual de-armouring much more can be achieved in relation to increasing pleasure and one of the main reasons we practice, while one of the best ways to heal sexual trauma is through our sexuality meaning we reclaim our sexuality in a healthy way.
We approach this work from the spiritual perspective of achieving Hierosgamos with the self, so divine union with the self through balancing the masculine and feminine energies within the body. We are all encouraged to have fun while knowing this work is deeply profound and sacred and should be respected as such.
The course is suitable for people on a self development journey and also professional practitioners who work with sexual energy and sexual trauma (if you have sever sexual trauma please let us know before the training so that we can offer you and your partner extra support when needed).
We explore the essence of various teachings and traditions to find what is true for us and how we incorporate their wisdom into our unique expression of both giving and receiving this work. Talks of following the left hand path of tantra or the right hand path can often be confusing and create disagreement: in this training we look where all paths meet in liberation while understanding their differences.
We explore topics of surrendering our free will to attain shaktipat, and topics of sex magic so the wielding of free will to attain power, with both of these topics belonging to the left hand path. We also explore where right application of free will, self-discipline and structure are essential to follow an energetic flow that is healthy for us, we see how the right hand path leads us to the truth of oneness and our non-dual nature and the left hand path leads us to our truth of separation, while trying to awaken to both truths. As in all teachings of Kundalini Bodywork we see the paradoxical nature of living in duality and working with polarity, and learn to work with polarity consciously for the good of the whole.
In this training we focus on internal sexual polarity. So how our own masculine and feminine energies relate to each other through our chakra system to generate power. We come to understand our personal desires more deeply and see where we live more aligned to the left path of tantra and where we live more aligned to the right.
Modern Western Tantra can described as 5 colours:
Purple or black tantra = Sexual penetration and magic
Pink tantra = Neo tantra or kinky tantra (A tantra that supports shadow work, embracing all parts of the human experience, not rejecting aspects of the self, seeing all life as sacred)
Red tantra = Sensual and physical practices to raise consciousness
White tantra = Deity yoga and tantric embodiment practices. To realise higher dimensional aspects of the self within our physical bodies through meditation, mantra, prayer and similar practices.
Green tantra has no specific practice other than being from the heart so very present and central to the other four colours.  
Although no sexual penetration between a mans Lingham and a woman Yoni takes place in these trainings, aspects of all the five colours of tantra are present in the training with magic relating to the manifestation of our intentions. The course is not kinky but we are invited to look into our shadow with non-dual psychology to find the aspects of the self that need to change and to transform through acceptance and then through pleasure.
increasing the feminine/lunar (red or black) flow of energy effects our consciousness in one way, supporting the development of more psychic and healing abilities,
while increasing the masculine/solar (white or gold) flow of energy effects our consciousness in another way, creating more mental and physical powers.
Please note: all bookings are made as couples so you must book with a partner or friend.
We ask all single students to use our member platform kundalinibodywork.community to find their primary partner for the training. We have a group on our platform for this. You must be an enrolled student of kundalinibodywork.online to gain access to the community platform and it is not possible to register for this training as a single person, only registrations in pairs are accepted. 
Couples of the same gender are totally welcome, no matter of sexual preference (gay or straight). We are learning to hold space for someone else to experience and raise their own sexual energy which does NOT mean giving them ours!
The deep and intimate work will be practiced with your primary partner (i.e: the one you joined the training with). Changing partners during the training is not permitted unless organised by us. For less intimate exercises you are encouraged to work with others in the group but it is always your choice.
Please email your applications to support@kundalinibodywork.com stating who your partner is for the training or if you're still looking

Course cost is on a sliding scale

The price of this training is with accommodation as we rent the whole villa, as the villa is not big enough for everyone there is both onsite and offsite accommodation. Offsite accommodation will require a short 5 minute drive. 

Please pay an amount that best reflects your income (the sliding scale ALSO helps us allocate rooms fairly).

ONSITE ACCOMMODATION PER-PERSON:

OWN ACCOMMODATION PER-PERSON:

Sliding scale example: minimum price with food and accommodation is €2550  Say you choose to pay €2750 then in the the donation box you would include €200.
We will try our best to accommodate everyones needs and allocate rooms based on your preferences and the sliding scale payment. Priority goes to filling the beds in our Villa before accepting own accommodation bookings. 

Exact location of the training is shared after booking confirmation and payment, pictures of the venue are below, we are around an hour away from Palma Airport with stunning views. 

Payment plans
40% deposit on registration. Click PAY BY BANK TRANSFER at the end of registration for details
30% at least 12 weeks before the training
final 30% at least 6 weeks before the training
NOTE: IF YOU DO NOT HAVE A CREDIT CARD THEN YOU CAN SELECT TO PAY BY BANK TRANSFER AT THE BOTTOM OF THE CHECKOUT FORM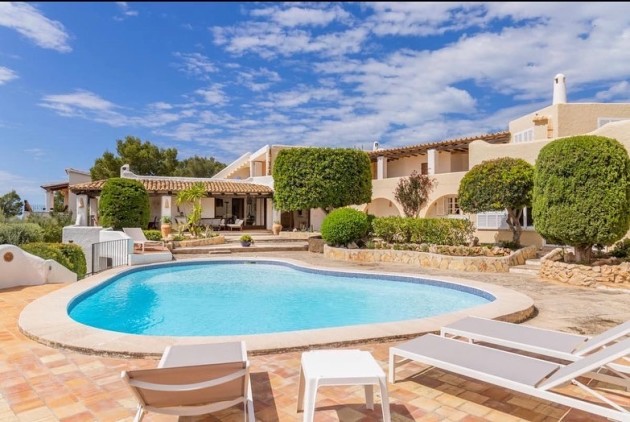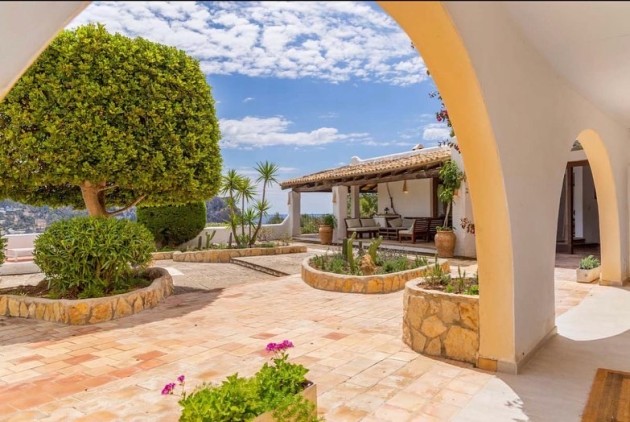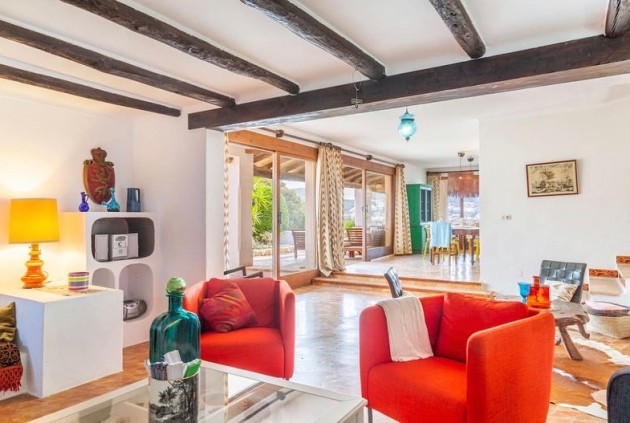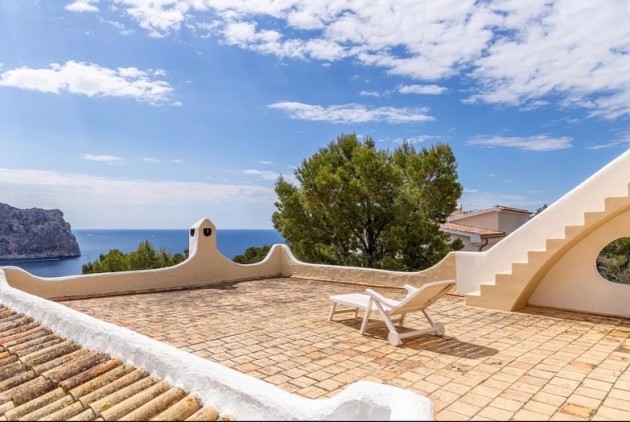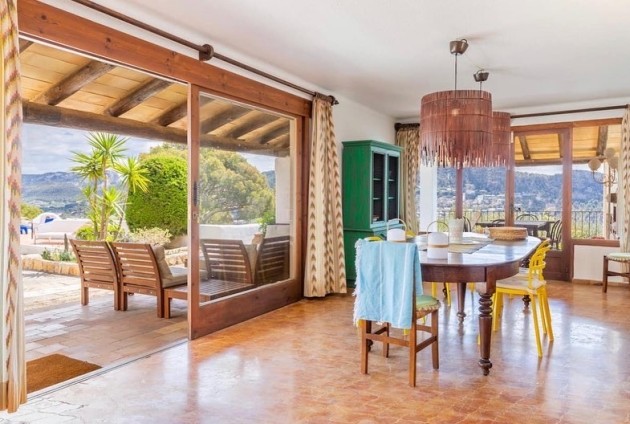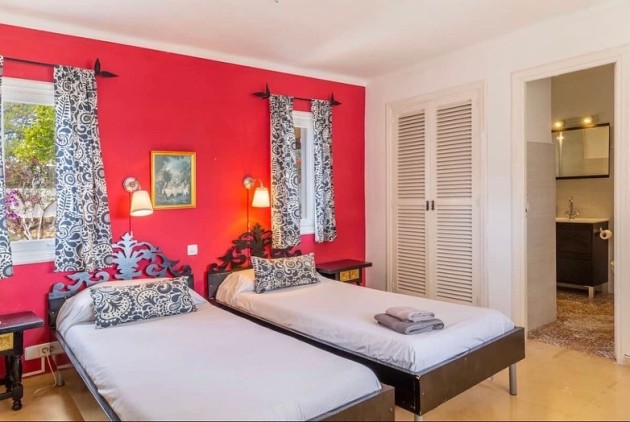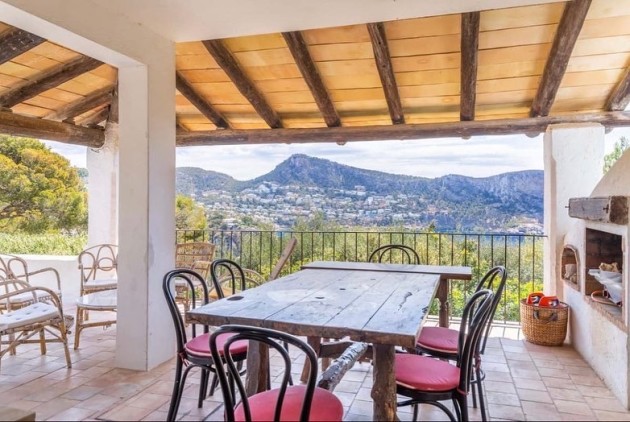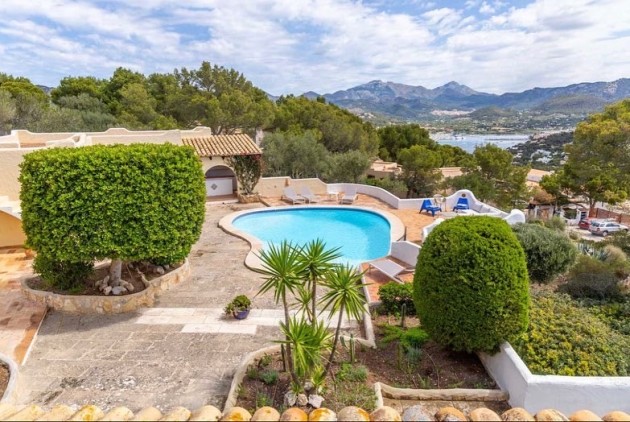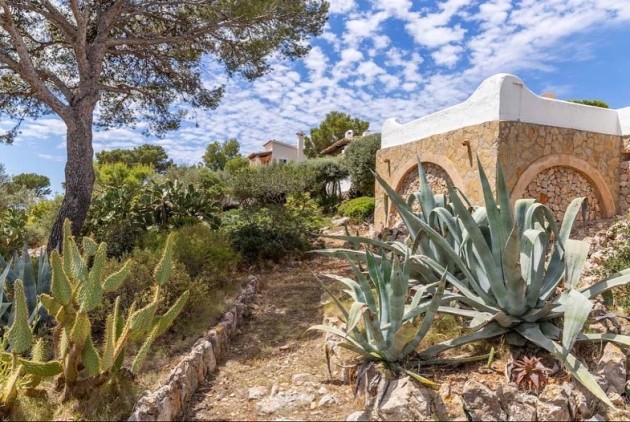 Accommodation

The villa over looks the ocean on the Spanish island of Mallorca 30 minutes from the airport.

Upstairs: Room A.
Downstairs:
Room B. 1 Double bed (optional one extra single bed) sleeps maximum 2 
Room C 2 Single beds sleeps maximum 2
Room D. 1 Double bed (optional one extra single bed) sleeps maximum 2
The Annex
Room E. 1 Double bed (plus one extra single bed) sleeps maximum 2
Room F. 2 Single beds, sleeps maximum 2 .
Schedule
Our schedule may change but it's often
Early Mornings: free for your own personal practices or work
9:15 to 10 group exercise and stretching
10 to 10:30 meditation
10:45 session
Lunch 
2:30 sessions
6:30 end of day
7:00 Dinner 
Cancellation policy:
For pandemic related cancellations, with proof of reason, you can keep a credit note in our account for the full amount, or you can receive a 50% refund. 
For other cancellation reasons:
Cancellation within 1 week of booking = 100% refund with a €80 admin fee
Cancellation up to 8 weeks before the course = 75% refund
Cancellation after 8 weeks before the course = 50% refund
Cancellation 2 weeks before the course = by discretion
All amounts are plus any currency conversion and bank charges
For more information please email, or register