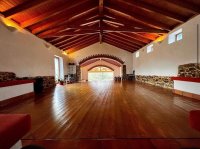 Thursday 8th to Tuesday 14th August 2024
Kundalini Bodywork Energetic Codes & Activations  

5 days of meditation, energetic activations, yoga and Tantric practices, welcoming the light & the dark to make the body divine 

Email support@kundalinibodywork.com with your application.
IF APPROVED, YOU'LL RECEIVE THE ACCESS CODE TO REGISTER

Starting from €1450 including 5 nights accommodation with catering provided
Please scroll down for further pricing information and accommodation upgrades.
PREREQUISITE: 
Enrolled to Kundalini Bodywork Advanced Online, completing the essential parts of the training as emailed to you and passing the online knowledge test (you may register for this training before completing the prerequisite. 

5 days in spiritual, devotional and tantric practices, exploring your relationship to surrender and free will. These 5 days are designed to push you to new edges. Kundalini Bodywork is of no specific lineage and is a community of practice acknowledging that we all have the ability to channel higher states of consciousness and access non-dual awareness. Through transmitting and receiving such energies in a group container with proper focus on the embodiment and integration of the energetic activations and heightened states of awareness we move into new levels of activation and our ability to share this energy grows. 
Meditation, Yoga asana, and pranayama are central to every days practice. 

In remaining true to the foundational teachings of Kundalini Bodywork, we work with both ascending and descending paths of energy, the transformation of sexual and other energies into spiritual energy and how spiritual energy descends into matter, descends into sex for the creation of life. We learn how to increase our store of spiritual energy (of Kundalini) by developing a better relationship to our sexuality so that we may sublimate this energy for other purposes. The belief that the more sexual energy a person has the more power and healing abilities is well set in our collective psyche, and in this training we work to increase sexual energy through spiritual and devotional practice, being devoted to both the light and dark energies within ourselves. Nudity is optional in some exercises to support us into full self acceptance and surrender to ourselves, moving beyond hidden guilt and shame that we may not have been aware of.

Opportunities to work 1 on 1 in full Kundalini bodywork sessions are limited as the focus of this week is the embodiment and integration of energies and how we increase and maintain these energies within our bodies through spiritual practices. 
As this training focuses on balancing our light and our dark in a healthy way an open mind is essential and a willingness to explore. Your consent and boundaries always come before such group or training aims in any exercise. There is a level of personal creativity required to make this training work and in the confirmation email there are suggestions of personal items that you might wish to bring to help you into the shadow work part of the training, these relate to your own spiritual practice, thus to attend this training you must be in acceptance of other participants religious and cultural belief's. 



Kundalini Bodywork is a holistic practice of self therapy that teaches us that our body is a mystery school and leads us to finding our own answers and expression of spirituality. 

Overview of the practice 

Our intro course www.kundalinibodywork.online gives an overview of Kundalini Bodywork, how to de-armour your body, transform pain and trauma into pleasure and joy, activate your own energetic body, understand breath/breathwork, the nervous system, non-dual psychology to build a non-dual mind, shadow work and so much more.
Our level 1 training is learning how to work with energy and emotion in relation to the organs, glands, chakra system and aura. Visceral bodily movements often occur as we transform pain and trauma and learn to take the body into heightened states of bliss. This relates to a more western view of chakras or energy centres, we also incorporate a more eastern perspective in how we work with the vibration in relation to intention and frequency, which is in essence how the universe is created and maintained, how vibration keeps our energy body activated through our chakra system and what Hindu deities are: they are mantra being that live within and without of us and are activated through vibration holding various virtues which we can activate within ourselves through devotion to the mantra/the intention/the desire for them/the desire for the intention. 
In our level 2 training we work more with the spine and energy that is described as more spiritual in nature. We learn to work with ascending and descending flows of energy and information with in the body and how to support the transformation of others through the transmission of non-dual awareness to the level we have attained it through our own practice. 
To be a good practitioner in Kundalini bodywork Compassion & Observation are both important, and what we intend to increase during these 5 days while further preparing the body to hold higher dimensional levels of consciousness.


COURSE DETAILS

We learn to clear our physical and etheric bodies, as well as our spine so Kundalini can flow and our astral cords can remain open and expand so more information can flow into our system which may or may not lead to you activating more Siddhis and powers as a human being or simply evolving into a better and more enlightened version of yourself.

There is space for daily yoga and exercise, as well structured group sharing time to expand the collective consciousness on both the human and non-human level, as well as much non-structured group time utilising the sauna, swimming facilities and nature.

Questions to Elliott are also welcome, and if you want to be silent for parts or the majority of the training it's possible, like all of our course's we make sure everyone is free to find and be the best version of themselves teaching Tantra in a modern inclusive and non dogmatic way.

As we are not directly learning to see auras or hold space for another white clothing is not enforced and you may dress as you wish.

Mobile phones and computers may only be used in the restaurant during non-meal times and in the bedrooms. We encourage you to have a technology detox and realise this is not possible for everybody with work commitments.


Diet is vegan and drugs and alcohol are not permitted.

Elliott Saxby will run the training with support from assistants and co-teachers from the School of Energetic Bodywork.

To attend please send your written application to support@kundalinibodywork.com
COURSE COST

Pricing is on a sliding scale with a mix of accommodations. Rooms allocated as fairly as possible.

Minimum price for a shared dorm room is €1450

Double room (double bed for couples or two single beds) €1650 each

Minimum price for a single room is €1950
The price of this training is with accommodation as we rent the whole venue, if you live close by or wish to take a private hotel close by, please inform us before to help with room allocation.
Please pay an amount that best reflects your income, the sliding scale ALSO helps us allocate rooms fairly as the rooms vary in quality. If booking as a couple and wanting to share a private double bed please email us before to confirm There is the tiny house; tree house, and two double rooms in the house with shared bathroom to choose from.
Sliding scale example: minimum price with food and accommodation is €1450. Say you choose to pay €1550 then in the donation box you would include €100.
We will try our best to accommodate everyone's needs and allocate rooms based on your preferences and the sliding scale payment.



PAYMENT PLAN
40% deposit on registration. Click PAY BY BANK TRANSFER at the end of registration for details

30% at least 12 weeks before the training

final 30% at least 6 weeks before the training
TRAVEL
Exact location of the training is shared after booking confirmation and payment, pictures of the venue are below.
We will organise several shared mini/bus taxis to and from Lisbon and/or Faro airport at 2pm, we advise you to arrive before 12pm check in day to join the shared taxi. With the costs split between you it is estimated around €50, less in a full taxi.
If you miss the shared taxi and do not want to pay for a private one, you can take a train direct from Lisbon to a local station and we will have a taxi pick you up at this location at a much cheaper rate. Alternatively you can drive (rent a car) and park at the venue for the week.
Shared travel back to the airport is self organised with support during the middle of the week.
CHECK-IN
Check in is Thursday 8th August 2024 from 15:00

Opening circle at 19:00

Check out is Tuesday 13th August 2024 10:30
SCHEDULE

Daily activities and meditations vary day to day, daily schedule may also change

Session 8 to 9:30

Breakfast 9:30 to 10:00

Sessions 11 to 13:30

Lunch 13:30 to 14:30

Sessions 15:30 to 18:00

Dinner 18:00 to 19:00
NOTE: IF YOU DO NOT HAVE A CREDIT CARD THEN YOU CAN SELECT TO PAY BY BANK TRANSFER AT THE BOTTOM OF THE CHECKOUT FORM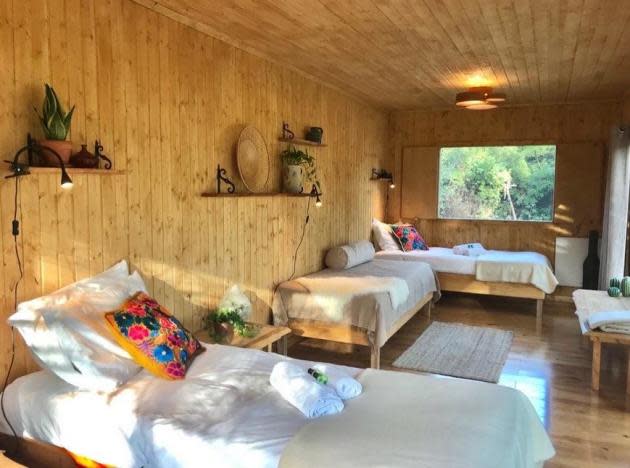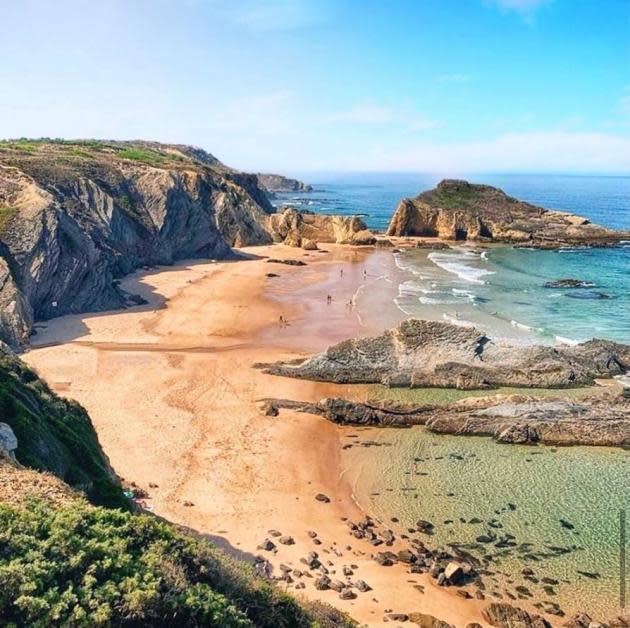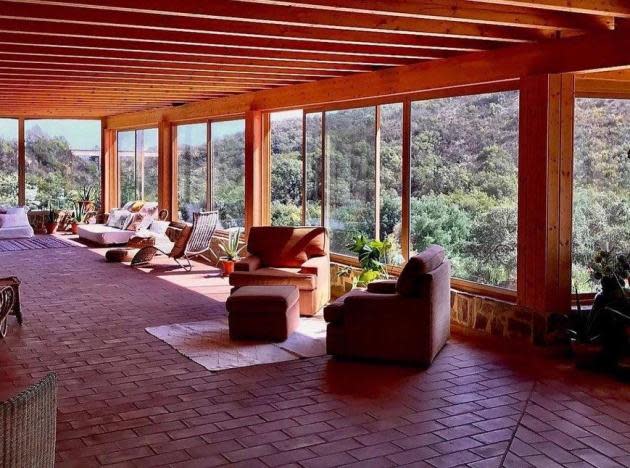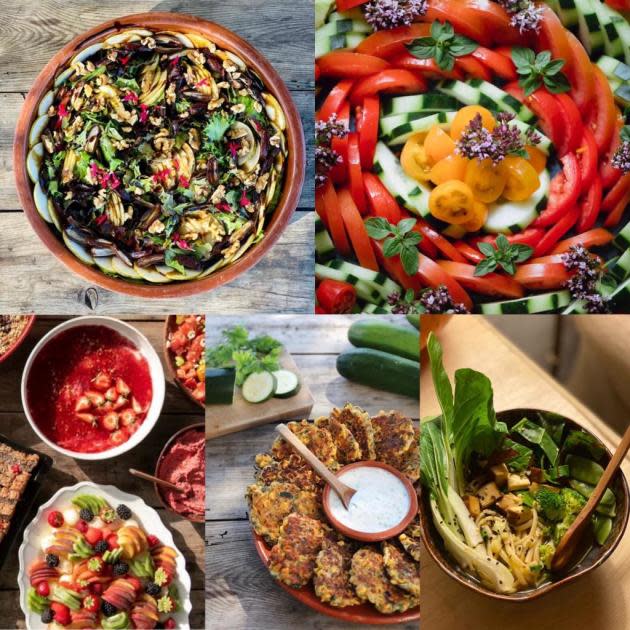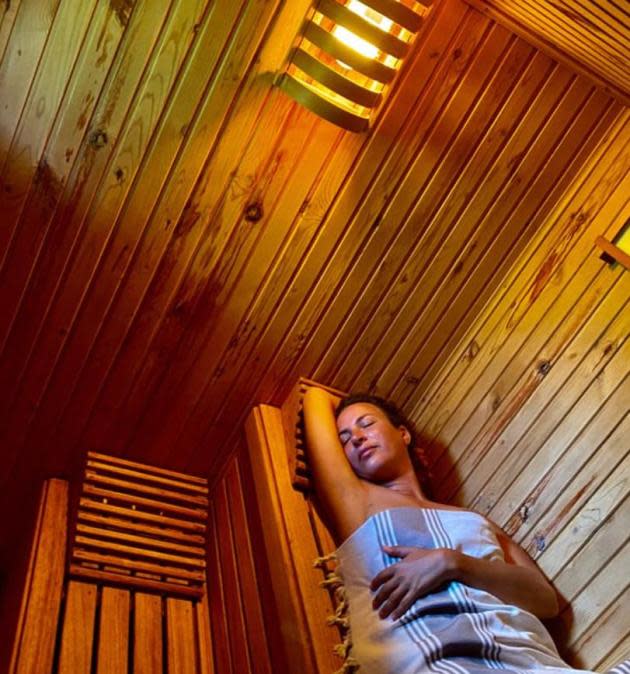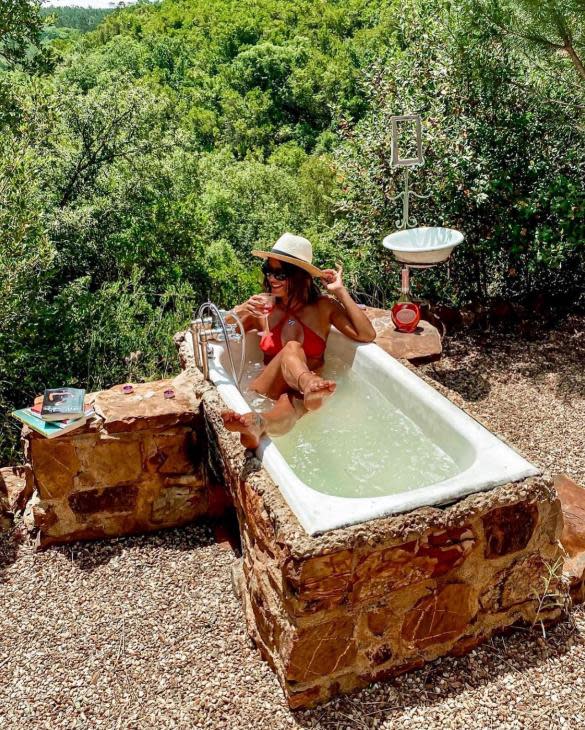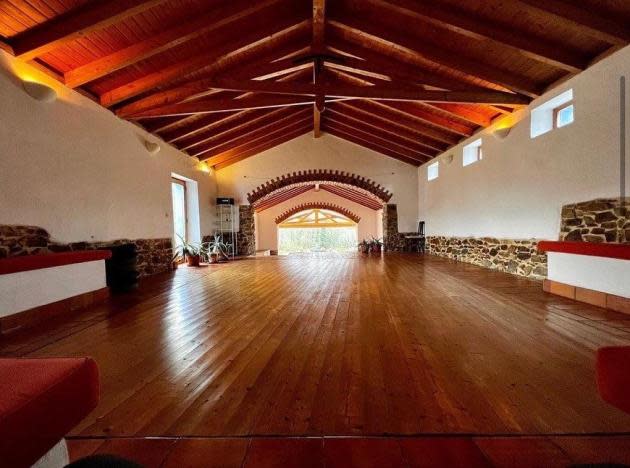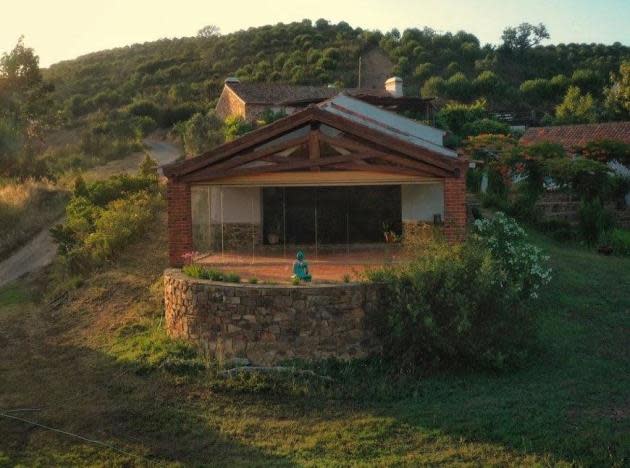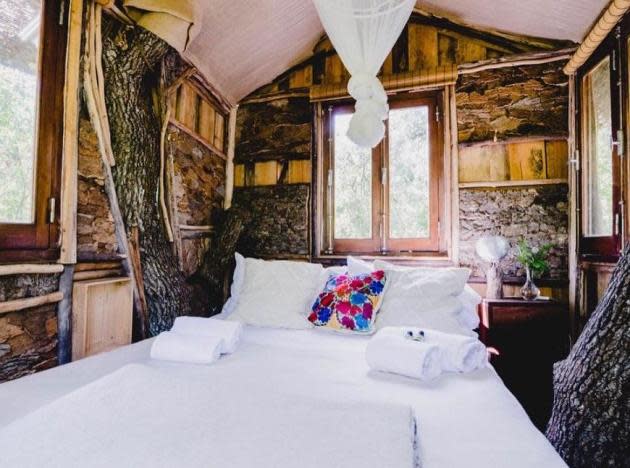 Cancellation policy:
For pandemic related cancellations, with proof of reason, you can keep a credit note in our account for the full amount, or you can receive a 50% refund. 
For other cancellation reasons:
Cancellation within 1 week of booking = 100% refund with a €80 admin fee
Cancellation up to 8 weeks before the course = 75% refund
Cancellation after 8 weeks before the course = 50% refund
Cancellation 2 weeks before the course = by discretion
All amounts are plus any currency conversion and bank charges
For more information please email, or register