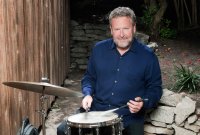 Holiday Concert featuring Jeff Hamilton Jazz Trio
Richmond native and world-class drummer and Jazz musician Jeff Hamilton will return to his roots to present a holiday jazz concert at 7:30 pm, Saturday, December 2, 2023 at The Reid Center, 1004 North A Street, Richmond, IN.
The Jeff Hamilton Jazz Trio merrily weaves their way through a variety of holiday tunes with a swinging style all their own. Many of the tunes are classics like The Little Drummer Boy, Have Yourself A Merry Little Christmas and Here Comes Santa Claus and several are seldom heard like Bright, Bright, The Holly Berries and Caroling, Caroling. All are arranged in the style this trio is known for. Joining drum master Hamilton are Tamir Hendelman on piano and Jon Hamar on bass.
Hamilton, whose career spans five decades, has played with noteworthy bands and musicians including the New Tommy Orchestra, where he got his first big break in 1974. He performed with the late musical greats Ella Fitzgerald, Rosemary Clooney and Woody Herman. Hamilton and his musical partner, bassist John Clayton, formed the Clayton-Hamilton Jazz Orchestra and traveled exclusively with Jazz singer Diana Krall. More than 200 recordings by numerous musical greats such as Barbra Streisand, Natalie Cole and Mel Torme included Hamilton on the drums.
Hamilton recalls that he grew up in Richmond listening to his parents' big band records and began playing drums with Oscar Peterson records. He attended Indiana University and studied with John Van Ohlen. Among drummers who influenced him, Hamilton credits Gene Krupa, Buddy Rich, Mel Lewis, "Philly" Joe Jones and Shelly Manne. He accepted a position Manne vacated in the L.A.4 band with Ray Brown, Bud Shank and Laurindo Almeida, where some of the six records by that group featured Hamilton's own compositions and arrangements.
Reviewers have praised Hamilton's dynamic drumming as "technically accomplished" and featuring "sensitivity and sizzle." He appeared in Natalie Cole's Great Performances PBS special, Unforgettable, and an Oscar Peterson documentary, Music in the Key of Oscar. Along with recording and performing throughout the world, Hamilton also teaches, arranges and composes.
This is a ticketed event.  $40.00 concert
Venue: The Reid Center was created to preserve the historic 1906 Reid Memorial Presbyterian Church for ongoing use by the community. The organization serves as an educational and historical destination and offers many free concerts and ticketed events to the public. Along with its Louis Comfort Tiffany windows and stunning interior design, The Reid Center features a 1905 Hook and Hastings pipe organ and a one-of-a-kind 1902 Starr Piano Company 9-foot concert grand piano.
Parking: On-street parking is available along North A, 10th St, and 11th St. There is a lot north of the church accessible from the alley between 10th and 11th Streets. The municipal parking lot on 10th St between Main and North A is a short walk.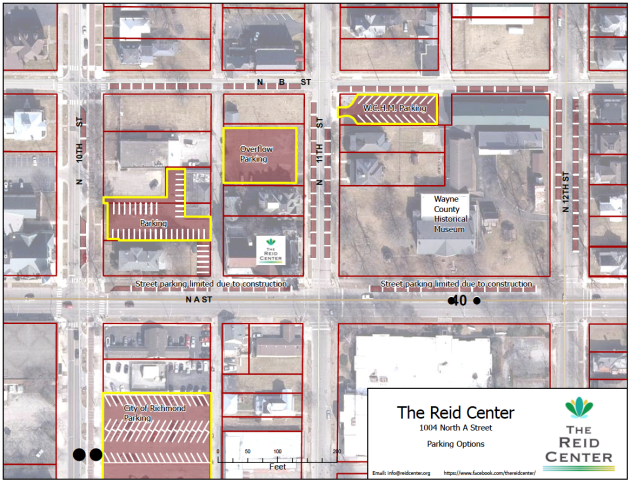 Accessibility: We are honored to be caring for such a special facility, but older buildings come with challenges. It is our intention to be open and accessible to all community members. The south entrance (along North A Street) has an accessible ramp to the door. Once inside, there is a stairway of eight steps to the main level. On the left is a handrail, and on the right is a lift chair. The restroom on the main level is a private, single-person restroom, but is not wheelchair accessible. Until we can make permanent accessibility updates to our facility, we encourage those needing additional accommodations to reach out to our volunteer Events Manager, Lynn Knight at lynn@reidcenter.org or call 765-966-7618. We are eager to welcome you, and will do everything we can to meet your accessibility needs.
Support: Many community volunteers, through a variety of talents, support the ongoing regular events such as the free noon concerts on the first and third Wednesday of each month. Donations to The Reid Center, a 503c3 organization can be made by visiting www.reidcenter.org/donate. This program is made possible with support from our sponsors and donors like you.