Starr-Gennett Foundation has partnered with The Reid Center to bring together Indiana and Ohio blues musicians who represent an array of blues styles in The Reid Center's gorgeous, historic auditorium, featuring the venue's original Starr Piano.
We'll begin the evening with a banquet and acoustic blues jam catered by The Cater Box. After dinner, the party moves upstairs to the concert hall for an intimate musical experience. The concert portion features several of the region's finest piano and acoustic blues artists, including Jimmy D Rogers, Delta Duo, Chris Yakopcic, Will Scott, Bob Dellaposta, Whiskey Shambles Duo, Achilles Tenderloin, and more to be announced throughout the fall!
This is a ticketed event. $25/Meal and Entertainment, $20 performance (combo $40).
Venue: The Reid Center was created to preserve the historic 1906 Reid Memorial Presbyterian Church for ongoing use by the community. The organization serves as an educational and historical destination and offers many free concerts and ticketed events to the public. Along with its Louis Comfort Tiffany windows and stunning interior design, The Reid Center features a 1905 Hook and Hastings pipe organ and a one-of-a-kind 1902 Starr Piano Company 9-foot concert grand piano.
Parking: On-street parking is available along North A, 10th St, and 11th St. There is a lot north of the church accessible from the alley between 10th and 11th Streets. The municipal parking lot on 10th St between Main and North A is a short walk.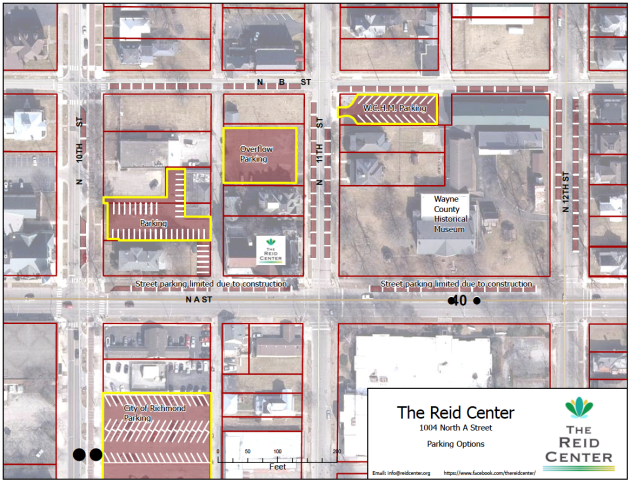 Accessibility: We are honored to be caring for such a special facility, but older buildings come with challenges. It is our intention to be open and accessible to all community members. The south entrance (along North A Street) has an accessible ramp to the door. Once inside, there is a stairway of eight steps to the main level. On the left is a handrail, and on the right is a lift chair. The restroom on the main level is a private, single-person restroom, but is not wheelchair accessible. Until we can make permanent accessibility updates to our facility, we encourage those needing additional accommodations to reach out to our volunteer Events Manager, Lynn Knight at lynn@reidcenter.org or call 765-966-7618. We are eager to welcome you, and will do everything we can to meet your accessibility needs.
Support: Many community volunteers, through a variety of talents, support the ongoing regular events such as the free noon concerts on the first and third Wednesday of each month. Donations to The Reid Center, a 503c3 organization can be made by visiting www.reidcenter.org/donate. This program is made possible with support from our sponsors and donors like you.