---
---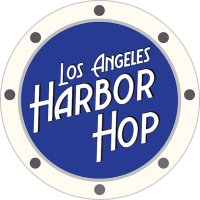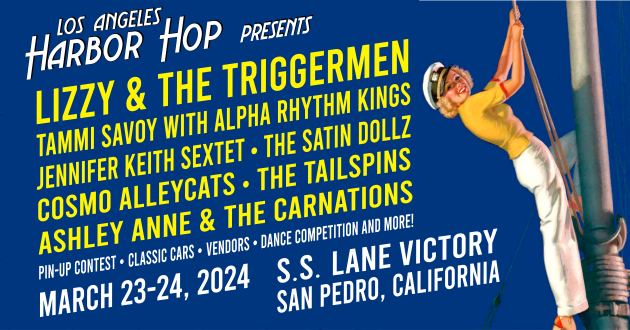 Trip the light fantastic aboard the S.S. Lane Victory for a 1940's nautical experience on one of the last WWII Victory ships!

Saturday, March 23
THE SATIN DOLLZ
TAMMI SAVOY WITH ALPHA RHYTHM KINGS
JENNIFER KEITH SEXTET
THE TAILSPINS

Sunday, March 24
LIZZY & THE TRIGGERMEN
ASHLEY ANNE & THE CARNATIONS
COSMO ALLEYCATS
GRACE FAE & THE GRANDBIRDS

DJ DR. NATE • SAILOR MIKE • LITTLE RED

Located on Berth 52 • 2400 Miner St., San Pedro, California • Gates open at 12:00 PM (BOTH DAYS)

Miss Harbor Hop Pin-Up Contest *Saturday, March 23*
TWO Dance Floors
Vendors

Classic Cars
Museum Tours
Dance Competition *Sunday, March 24*
and more!
ALL AGES (Children 12 and Under get free admission) • FREE PARKING

THIS IS AN OUTDOOR EVENT. It does tend to get windy and chilly throughout the day, dress accordingly.  

DRESS CODE - Nautical, Tiki, WWII-era (Navy, Army, WACs, WAVES, Nurses uniform, etc.), Vintage or Vintage-inspired encouraged!

Weekend Passes on sale August 15th 
Single Day Tickets on sale January 15th, 2024

NO REFUNDS - ALL SALES ARE FINAL (tickets are transferable). If the event is cancelled, we'll issue a refund. *Your billing statement will be under the name Keith Azoubel (that's the event promoter). 

LIMITED CAPACITY! Get your ticket before they sell out!

A portion of the proceeds go towards preserving the S.S. Lane Victory. Donations are welcomed. S.S. Lane Victory is an American Victory-class cargo ship used in World War II, the Korean War and Vietnam War. The ship was preserved in 1989 to serve as a museum ship in the San Pedro area of Los Angeles, California. As a rare surviving Victory ship, she was designated a U.S. National Historic Landmark. Learn more about the ship at lanevictory.org
Follow Los Angeles Harbor Hop on Instagram.