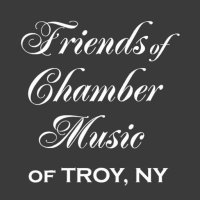 Please join us for our 71st season of world-class chamber music!
A season subscription contains one ticket to each of this year's six concerts.
You will also receive two "golden invitations" to share with others who may be interested in subscribing in the future!

Once you have purchased your subscription, you will receive an electronic voucher. Please print this out or display it on your mobile device at the box office at the first concert in exchange for your six tickets. If you are unable to make it to the first concert, please email tickets@friendsofchambermusic.org or call (518) 833 - 1874 to make other arrangements.
KENARI QUARTET
Saturday, October 12, 2019, 7:30 p.m.
Transforming the perception of the saxophone.
"Stunning virtuosity!"
AIZURI QUARTET
Saturday, November 23, 2019, 7:30 p.m.
Imaginative young string quartet in an adventurous program.
MIRÓ QUARTET
Saturday, January 11, 2020, 7:30 p.m.
Celebrating its 25th year with a historic 1910 program.
ST. LAWRENCE STRING QUARTET
Saturday, February 1, 2020, 7:30 p.m.
Legendary string quartet journeying into the magic of Haydn.
ESCHER STRING QUARTET
Saturday, March 14, 2020, 7:30 p.m.
"…has already muscled its way into the top ranks of string quartet playing."
SONNAMBULA
Saturday, April 4, 2020, 7:30 p.m.
Spirited baroque ensemble currently in residence at the Metropolitan
Museum of Art.