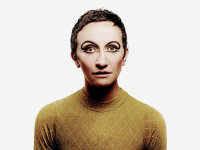 Silent Clown Workshop with Lucy Hopkins

The silent workshop gives us the opportunity to experience in real time how sensitive we are, and how much simpler performance and connection can be when unnecessary words are stripped away.

The unusual situation nudges us out of our comfort zone and into brilliant clown territory, full of wonder and confusion and trying to follow silent instruction and failing wonderfully. Our awareness improves - because it has to - and we appreciate the subtle connections we make that can make performance feel like magic. This workshop is conducted entirely in silence*: the physical warm up, the games, the performance exercises, the whole thing. The session is always followed by a spoken debrief with personalised feedback.
Suitable for: anyone open to the concept! This workshop is for performers and non-performers alike.
*There is laughter.
Date: Sunday 22nd September
Venue: Circus Factory Cork, Centre Park House, (behind) Centre Park Road
Time: 10am - 2pm
Price: €30.00
Suitable for ages: 16+

Accessibility: Circus Factory has wheelchair access to the building however our washroom facilities are not currently built to wheelchair accessible standards.

For any further information or questions about this event please contact bookingcircusfactory@gmail.com
Circus Factory Full Member Discounts available.
Student Discount 10% use code CFstudent at checkout (case sensitive)
Pitch'd Circus Arts Festival 2019 - Presented by Circus Factory Cork
20 - 29 September - Showcasing new and exciting Circus and Street Acts from Ireland and abroad.
Visit www.pitchdfestival.ie for full festival programme

Kindly supported by Arts Council Ireland
WHAT THEY SAY:
« ...watching the other participants individual work was also illuminating, indeed quite amazing... » - Michael
« Lucy is an incredibly nurturing and wonderful teacher who will push you to surprise yourself while diving in... » - Tatiana
« Lucy gives you no place to hide. You expose all your weaknesses and strengths, while feeling completely safe » - Nikoletta
LUCY HOPKINS:
Lucy Hopkins is a professional show-off and an award-winning clown, director and workshop leader, trained in corporal mime and a graduate of the schools of Jacques Lecoq and Philippe Gaulier.
She creates internationally touring performance which is both unconventional and wildly entertaining, and makes a magical living growing people's pleasure (inc. her own) and helping them (and herself) to share it.
Previous collaborators include The Actors Centre, The Women's International Networking Conference, Spymonkey, Dancing Brick, Caroline Horton, Splendid Productions, Théâtre Interface, Helvetes Underground and many more.
The foundation of all of her work is her full-hearted belief that people are tremendous.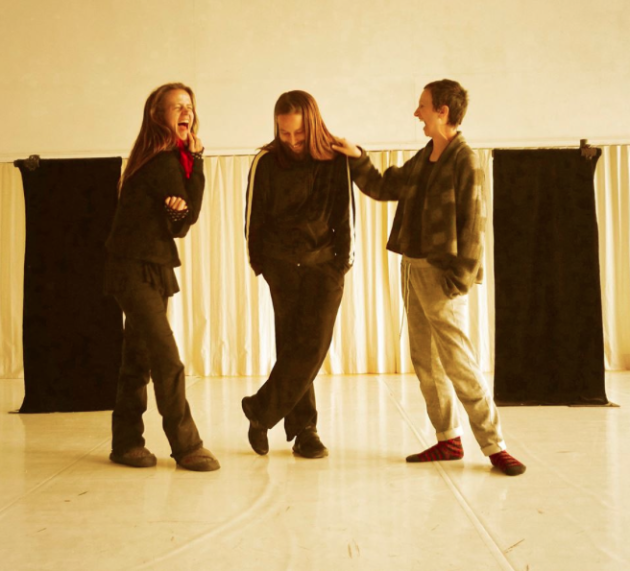 Lucy Hopkins: Photo Credit Idil Sukan