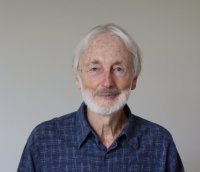 The morning session will focus on yoga, in the afternoon there will be a self-enquiry talk based on non-duality with questions and answers and a guided meditation. It's possible to book the morning or afternoon separately.
The morning session will be a mixture of guided meditation, body awareness, working with the breath and techniques of pranayama, exploring movement and yoga postures and space for questions.
Through relaxing and listening to the body we come to the feeling of the real body, one of spaciousness. In our yoga practise we keep this feeling alive from moment to moment. In this experience of openness, a feeling without boundaries, we have a fore feeling of our real nature.
We explore the breath, allowing the space between each breath, feel it in different parts of the body and use the techniques of pranayama to stimulate the energy in the body.
Meditation is not a cerebral activity or concentration. It is there when we are innocent of all intention, it is when we are not there. Ultimately, we come to understand there is no meditator and nothing to meditate on. We are meditation.
In the afternoon we will explore the ultimate question of Who am I ?
During the talk we will look at what it means to know the Self, our real nature, and how we can come to be open to this understanding. Our meeting will include questions and answers and a guided meditation.
Billy will be at Colet House and you are very welcome to join us in person. If you would like to join us online via Zoom instead please select the ZOOM ONLY ticket option and you will be sent joining instructions nearer the time.
Colet House has yoga mats, cushions, blocks, etc., available on the day for those that need them.
*Please note: the meeting will be recorded for use on Billy's and The Study Society's websites