Aerial Masterclasses - Alexandre Duarte (Aerial Silks) and Kathleen Doherty (Aerial Hoop) Pitch'd Circus Arts Festival
We are delighted to welcome back Alexandre Duarte and Kathleen Doherty to share their unique style and movement on Aerial Apparatus before they both take to the stage for the Pitch'd Gala Cabaret on Saturday 28th September as part of Pitch'd Circus Arts Festival.
Friday 27th September  - Individual Masterclass / Price €35 / Both Masterclasses / €60


Masterclass # 1: Aerial Silks with Alexandre Duarte / €35

Exploring transitions and sequences on Aerial Silks, this improver level masterclass will be based on level of participants with modifications / more advanced transitions offered for higher level students.
Skill pre-requisites: Footlock / Hipkey and comfortable with inverting from climbs.

Masterclass # 2: Aerial Hoop with Kathleen Doherty / €35
Kathleen Doherty will be teaching basic hoop choreography with more advanced positions for higher level students. This class is suitable for all beginner / improver students and upwards. Kathleen is very open to adapting content to suit the individuals abilities.
Skill pre-requisites: Ability to mount and dismount hoop unaided (side up or inverted mount)
Date: Friday 27th September
Venue: Circus Factory Cork, Centre Park Road, (behind) Centre Park House
Times: Masterclass # 1: 10am - 11.30am, Masterclass # 2: 11.45am - 1.15pm
Max places per masterclass: 8

Price: €35 per individual masterclass / €60 both Masterclasses
Booking: Please select ticket choice of individual Masterclass / both Masterclass after selecting 'Book Now'
Student Discount 10%: use code CFstudent at checkout (case sensitive)
Circus Factory Full Member Discounts available.
For any further information or questions about this event please contact bookingcircusfactory@gmail.com
Pitch'd Circus Arts Festival 2019 - Presented by Circus Factory Cork
20 - 29 September - Showcasing new and exciting Circus and Street Acts from Ireland and abroad.
Visit www.pitchdfestival.ie for full festival programme

Kindly supported by Arts Council Ireland
About Alexandre

Alexandre Duarte is a Portuguese dancer, aerialist and contortionist, currently living in Italy. Trained at Codarts in the Netherlands and in
Dance School, Portugal, he has performed across Europe both with his own work and for companies such as Cirko Vertigo, Sonics and Companhia Instavel. His main focus is to find within himself and others their own natural movement and how to explore it to the limit. Aiming to bring uniqueness and self-discovery of our own qualities into the movement. "Is not what you do, is how you do it".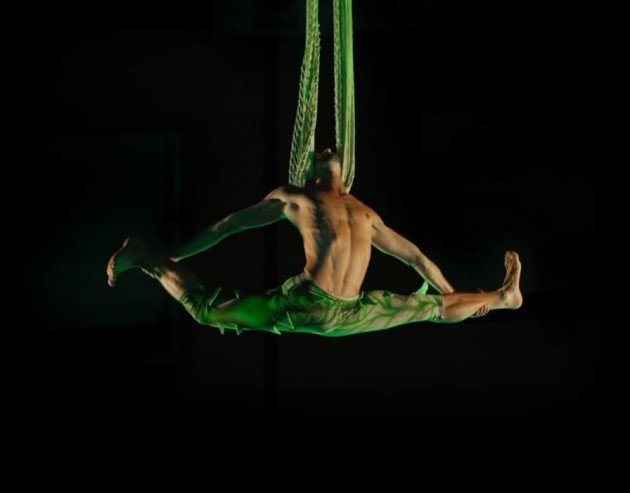 About Kathleen
Trained from a young age in ballet, making the transition into contemporary dance and then aerial, she has toured extensively; Korea, Hong Kong, Europe and the USA with various companies including Dance Theatre of Ireland and Fidget Feet. Kathleen's background in dance shapes its own style in the air, blending graceful flow and flexibility with the strength and fearlessness of the aerial arts. As a solo artist, Kathleen's own works have been shown across the UK and Ireland, Hungary and Bulgaria. Kathleen loves movement, technique and understanding how each individual can access their full range of motion within both dance and the aerial arts.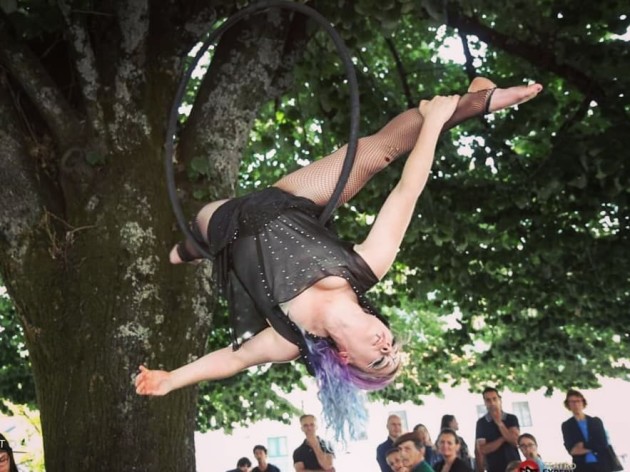 http://kathleenwdoherty.com/
https://www.facebook.com/Kwdoherty/
https://www.instagram.com/kathleenwdoherty/