---
---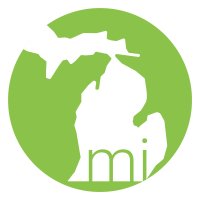 2023 miGoogle Conference Registration

The miGoogle conference is a 2 day event. Tickets must be purchased for each day.
If you would like to register using a school purchase order, please click the button below. A PO number is required before tickets can be released. Bulk registration is available. To register via CC, click the "buy tickets" button.

November 9 (Thursday), 2023 - Pre-Conference Workshops
Pre-conference workshops offer an opportunity to get in-depth training on a specific tool or topic. Pre-registration is required and registration is limited to 30 people per session. Click here to view workshop descriptions.
All Day session - Google Certification Bootcamp ($199/person)
AM session - 3 sessions available ($99/person)

What's new with the Google Admin Console?
AI in the Classroom: what teachers need to know
Getting started with EduProtocols

PM sessions - 3 sessions available ($99/person)

Chromebook Admin Academy
Cut the clutter: get organized with Google!

Canva in the Classroom
SCECH credits are included with your registration. Estimated SCECHs awarded for a full day is 6, but we will confirm once we receive confirmation from the Department of Education.
November 10 (Friday), 2023 - General Conference
Tickets for the conference include the opening keynote, lunch and breakout sessions.

Regular registration (closes November 7) - $175
SCECH credits are included with your registration. 
To register with a credit card, use the button at the top of the page. To register with a purchase order, use the button below. 



Please note that we can not guarantee your registration until a valid PO has been received from your school. 
Questions? Having trouble registering? Please contact John Sowash at 231-769-2741 or jrsowash@sowashventures.com