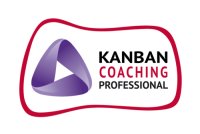 The Kanban Coaching Professional (KCP) designation is achieved through the completion of the 2 classes - Kanban Maturity Model (KMM) and Kanban Coaching (KC). If you prefer to register for only the Kanban Maturity Model or Kanban Coaching class then please select the relevant ticket when booking.
The live virtual Kanban Maturity Model (KMM) class takes place on 08-09 February 2024, 09.00 - 17:00 GMT.

The live virtual Kanban Coaching (KC) class takes place on 22-23 February 2024, 09.00 - 17:00 GMT.
Learn how the Kanban Maturity Model can help you to determine and understand the maturity level of your organisation so that you can take actionable steps to appropriately implement the Kanban practices that will help take the organisation to higher maturity.
By applying Kanban's gradual, non-traumatic approach to change and leveraging the Kanban Maturity Model, coaches can achieve more buy-in and greater success. Learn the advanced Kanban techniques and mindset to extend your coaching skills. The KMM together with the Kanban coaching principles and practices provides the full playbook of current Kanban coaching techniques.
These courses have been created by leading Kanban experts including David J. Anderson and is for Kanban coaches, Agile practitioners, transformation initiative leaders, business managers, project and service managers and team leaders who wish to obtain deeper knowledge on how to develop further their organisational agility.
The Kanban Method offers pragmatic, actionable, evidence-based guidance that can be taken away and implemented immediately.
Overview

Kanban Maturity Model (KMM)

The purpose of the Kanban Maturity Model
The architecture of the Kanban Maturity Model
Understanding an organisation's maturity
Driving improvements with the KMM
Managing evolutionary change guided by the KMM
The Evolutionary Change Model
Overcoming barriers to adoption
Kanban Coaching (KC)
Kanban coaching philosophy
Kanban coaching principles
Kanban coaching tools
The 6 escalating steps for leading change
Mastering change
Understanding and managing resistance
Understanding and influencing culture
Prerequisites

There is no official prerequisite to attend the Kanban Maturity Model course. Howvever, we highly recommend you complete Kanban Management Professional (KMP) before attending. Participants are encouraged to have read the book Kanban Maturity Model (2nd edition) by David J. Anderson and Teodora Bozheva.

Completing the Kanban Maturity Model course is required to attend the Kanban Coaching course.
For all of our live virtual courses, we use Zoom as our conference tool. Zoom is very secure. It uses end-to-end encryption and delegates can only access the conference via an admin controlled waiting room. Activities are carried out with Mural and Jamboard. No software is required to be installed for these tools, though you may need to check that there are no security policies that block the use of these tools if you are joining us through a corporate network. We ask you to try to ensure a steady internet connection (for example by connecting through cable rather than with WiFi).

Certification

Participants will receive a certificate of completion for each course. Students completing both the Kanban Maturity Model and this class and who are also Kanban Management Professionals (KMP) are eligible to take the Kanban Coaching Professional (KCP) credential exam to earn the advanced KCP credential.

Effective June 1, 2023, credential candidates must successfully pass the Kanban Coaching Professional exam with a 75% passing score. There is no fee to take the exam and unlimited attempts can be made, however there is a 10-day waiting period between each attempt. Upon successfully passing the exam, a $250 USD (PPP adjusted if applicable) credential fee is payable in order to receive the KCP credential.

Successfully passing the KCP exam demonstrates not only full and comprehensive mastery of the Kanban Maturity Model and Kanban Coaching curriculum, but also the skill to lead and evolve an organization to higher levels of maturity. The public will be able to clearly recognize a KCP as an expert in their field and trust that they hold a specific set of effective coaching tools that lead to better business outcomes.
Testimonials

"I attended the KMM class from Kanban University over two weekends and it was by far the best online training I have ever had. It was very interactive and David was happy to share his vast experience with the cohort"
- Tunde Sangobiyi, Scrum Master, Lean-Agile Practitioner and Agile Coach
What else is included?

Course eBook
3 months subscription to KMM Plus with the KMM class, giving access to all the content and latest updates to the Kanban Maturity Model book, KMM posters and video resources
Membership to the Red Tangerine Slack channel giving access to our alumni community
Terms and Conditions

View our full Terms and Conditions here.

Payment options
Payment can be made by credit / debit card or bank transfer. Please select the relevant option when booking.
A note for companies

VAT registered companies outside of the UK should be exempt from paying UK VAT. Contact us at info@redtangerine.org to make arrangements.

About the Trainer

David Spinks

David's professional experience spans roles of; Agile Trainer, Agile Coach, Scrum Master, Kanban Service Delivery Manager, Team Leader and Software Developer in a variety of industries, including finance, eCommerce, social housing and education. He is a Kanban University Accredited Kanban Trainer (AKT) and Kanban Coaching Professional (KCP), and a Scrum.org Professional Scrum Trainer (PST). David is also the co-author of the books Facilitating Professional Scrum Teams, Mastering Collaboration in a Product Team and Adopting Agile Across Borders.

David believes in servant leadership, and he values environments where empowerment, autonomy and flexibility enable teams to do the best work possible. He is committed to continuous learning and development in himself and others. He is passionate about getting the best out of teams and seeing people reach their full potential.

David is active in the global Agile community, including blogging, and speaking at conferences and meetups around the world.

David enjoys travelling, keeping fit, the outdoors and spending quality time with his guitar.

Pricing
KMM and KC: £2445

Early Bird KMM and KC: £2195 
KMM only: £1475

Early Bird KMM only: £1325
KC Only: £1475

Early Bird KC Only: £1325
Early Bird prices are available up to 1 month before the start date.
Prices exclude VAT.