---
---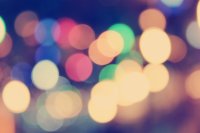 The annual NCCJ Friendship Celebration is back indoors! The pandemic presented challenges so we shifted to an outdoor event to continue sharing the important work of NCCJ. But we heard what you said…you love the dinner event! 
We have a lot of good news to share and can't wait to tell you in person! Highlights include our new Mobile Opportunity Center, a record-breaking Pride Rocks! event, and the 20-year celebration of our premier high school program Anytown Youth Leadership Institute. 
It's been a big year and we are reminded regularly about the importance of our work. Thank you for supporting us and our mission of building a community dedicated to eliminating bias, bigotry and all forms of discrimination.