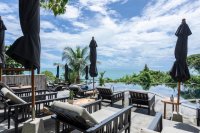 part of www.kundalinibodywork.com
TICKETS ARE STILL AVAILABLE

Email support@kundalinibodywork.com with your application
Kundalini Bodywork & De-armouring, Advanced Level One Thailand Xmas 2024
Monday 23th to 29th December 2023 (accommodation 22nd to 30th)

ONCE APPROVED, YOU'LL RECEIVE THE ACCESS CODE TO REGISTER

Share room $2250 
Book level 1 and 2 together and receive a $300 discount on the training cost
Scroll down for pricing information

APPLICATION PROCESS.
Email support@kundalinibodywork.com to apply for the access code to buy this course
The application process is really simple just email us explaining why you'd like to attend. A social media profile, your website or any similar information is helpful too. This is because for the training it's important that everyone has all around holistic health. We are not asking people to be athletes or models, but this work can ask a lot of our bodies. It's all about balance so a general level of mental, emotional and physical health is needed. We normally check this by looking at social media or professional websites, but any way that you'd like to provide should be fine with us - including in your explanation of why you'd like to attend.

You can watch videos from previous training here https://www.youtube.com/elliottsaxby

Venue
The venue for this training is on a beach front yoga retreat on the island of Koh Samui 

FULL COURSE DETAILS
Kundalini Bodywork Advanced Level One (first 3 days) 

In this course we apply the skills learned in Kundalini Bodywork Online, expanding our knowledge of how energetic pathways and polarities flow in the body, and how to harness this flow for healing and transformation. We learn how to work with the energy (chakra) systems and the electromagnetic field (aura) of another person while furthering our personal practice.
We learn how Kundalini Bodywork is fundamentally different to other energy work modalities such as Reiki and Pranic healing, while also learning the value of these systems and how to incorporate these into our practice.
We go beyond experiencing and understanding energetic and Kundalini Bodywork and start to develop the inner character, open heartedness, and sense of oneness needed to work with energy and Kundalini. This courses provides techniques and offers perspectives that we can all use to activate our own Kundalini and allow it to run through us.

A Kundalini rising, although not the aim of this workshop, is a unique experience and the knowledge that we individually receive is the knowledge that fits us best, our DNA, karma, soul's purpose and unique way of working. Workshops with the School of Energetic Bodywork are designed to prepare us for such experiences, and to expand in them once already attained. As well as the knowledge and training received in the course this is a time and space to discover your own knowledge with like minded people dedicated to service, love and the expansion of human consciousness.
Kundalini Bodywork consists of energetic bodywork practices, de-armouring practices and non-dual therapy. As the 3 main methods are fundamentally connected we learn them at the same time, but focus in on one at a time. In the first 3 days our focus is on energetic bodywork practices and in the last 3 days de-armouring. 

4th Day: Rest & Integration Day
De-armouring Advanced Level One (last 3 days) 

De-armouring is a metaphoric term that relates to transforming emotional, physical and mental pain in the body. In this course we will learn and practice various techniques to de-armour the body in a safe and non-obtrusive way to allow a greater flow of Chi to run through us and our clients.
In Kundalini Bodywork Online we learn to de-armour ourselves (self de-armouring) and in Advanced Kundalini Bodywork Trainings we learn how to clear the pathway of Kundalini in others. We learn to de-armour using both physical and energetic practices while also receiving this beautiful work. We explore various models of breathwork and how these are fundamental to our practice: learning to coach clients through trauma into transformation through various breaths, combined with hands on bodywork, and hands off energetic touch. We learn to balance and regulate the nervous system while working with the emotional intelligence of the glands. We also explore major muscle groups of the body and how it's important to release them through the fascia during the work and receive simple practices to do so.
Learning to transform pain into pleasure through non-resistance and non-attachment adds a deeply spiritual element to this work. We come to realise what all Buddhists practice:
'that non-attachment and non-resistance leads to bliss'
Directly experiencing this in our bodies takes us closer to achieving the mind of a Buddha. Body de-armouring is one of the simplest and most transformative practices anyone can learn to give and a practice that everyone would benefit from receiving.

Course includes
Where, how, how long, and how hard to press and hold points on and in the body. When to include motion, how to notice energy shifting in the body, when to communicate with clients, creating a space for integration and more
Open to professional and non-professional people

The week is led by Elliott Saxby with the support of assistants who know and are passionate about this work.

Prerequisite
To attend this course you need to submit your learning reviews from Kundalini Bodywork Online before the course start date.

You don't need to complete the whole online course and you can register for this advanced training before starting it: after registering for this training we send you an email with links to essential parts of Kundalini Bodywork Online including 4 learning reviews, there is also a cheatsheet with the answers to the reviews. We make it easy for people who do not like learning online so essential parts of the course can be completed in a few hours. Most people enjoy the course and do much more (if not the whole thing). The important part for us is that you practice the techniques before attending. The online course teaches you to work on yourself and this is essential before you can work on others. Once you can work on yourself you're halfway to working with others. It is a prerequisite to the advanced trainings so most people buy it before registering.

For what is contained in the online course we keep the price low and also offer payment payment plans https://kundalinibodywork.online
If you have questions please email Lauren
and let's start transforming lives, yours and others.

Course costs
Course costs are on a sliding scale in relation to your income and the accommodation you desire. 
As this is a semi-luxury location, our training prices are slightly higher than other trainings. We run training in different locations to accommodate a range of incomes.
The basic cost of the training is $2250 which includes the training, brunch and dinner and accommodation in a share room with twin beds, ensuite bathroom, air-conditioning, balcony and ocean view. 
Booking level 1 and level 2 together is $4200 with a $300 discount and includes the training, food, shared accommodation in a shared room.

Upgrade your room options

Shared Plus - Shared spacious room just steps away from a private beach with twin beds, ensuite, private terrace  $150 
Private - Single occupancy King or Queen private room with ensuite, nature views and balcony  $400 
Private Plus - Ocean King Superior room single occupancy with private terrace $550 
For accommodation please use the following guidelines in the donation box. We have limited availability for each room will will do our best to allocate rooms based on your chosen option. We update the options as types of accommodation sell out.

Sliding scale example: minimum price with food and accommodation is €2250 Say you choose to pay €2650 for a private room  then in the donation box you would include €400.
You also have the option to

Book as a couple - double occupancy with a king or queen bed, sharing with your partners please let us know if you would like this option

Shared room with a friend -  let us know if you come a friend(s) that you would like to share with
Exact location of the training is shared after booking confirmation and payment, pictures of the venue are below.

Payment plans
40% deposit on registration. Click PAY BY BANK TRANSFER at the end of registration for bank details
30% at least 12 weeks before the training
final 30% at least 6 weeks before the training
Dates and times 
Training is 23rd Demcember to 29th December (accommodation 22nd to 30th December)
Check-in Sunday 22nd December from 14:00hrs

Check out Monday 30th December by 12:00hrs

Registration on the first day 23rd at 09:15hrs and we start together sat in a circle at 09:30hrs
Completion on the last day 29th at 18:00hrs
Our daily schedule from then is approximately 09:15 to 18:00 with one day off for integration.
All other work commitments and activities should be avoided during this week and it is recommended to give yourself at least two days after the training for integration.
Shared travel back to the airport is self organised with support during the middle of the week. Possibility to stay and join the yoga retreat in-between level 1 and 2.
NOTE: IF YOU DO NOT HAVE A CREDIT CARD THEN YOU CAN SELECT TO PAY BY BANK TRANSFER AT THE BOTTOM OF THE CHECKOUT FORM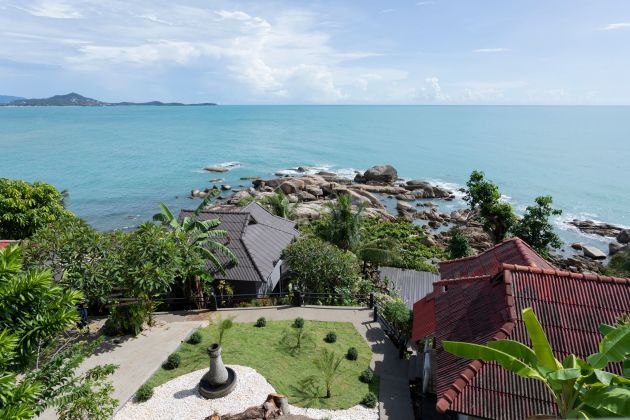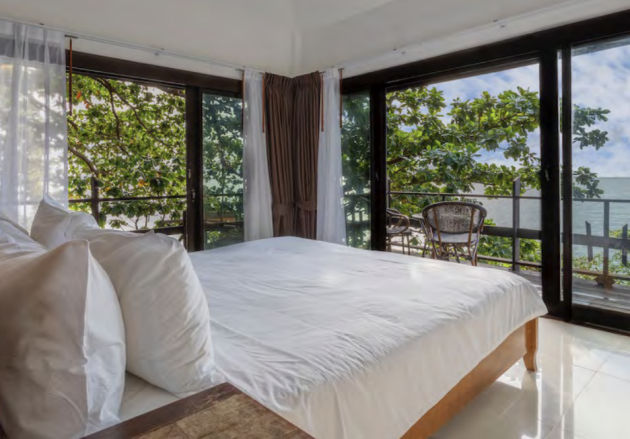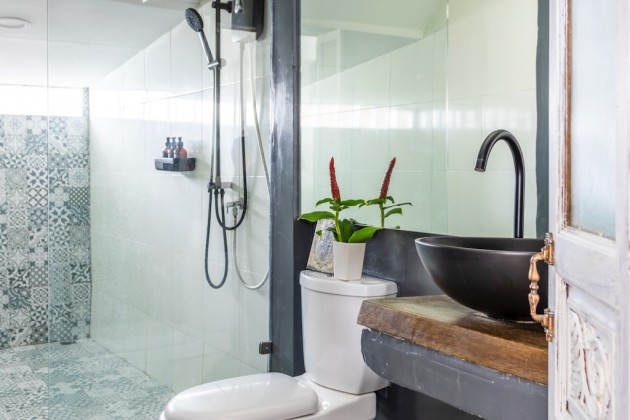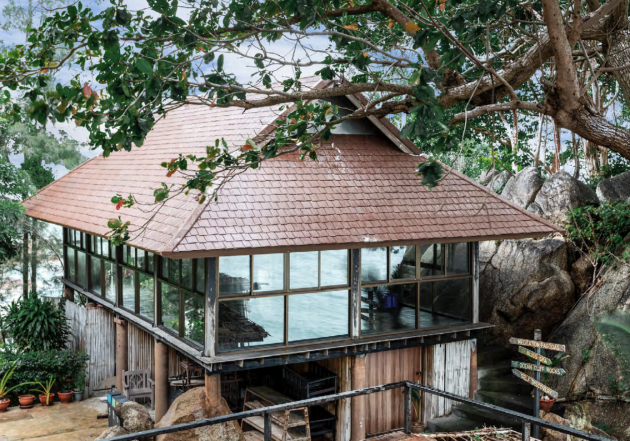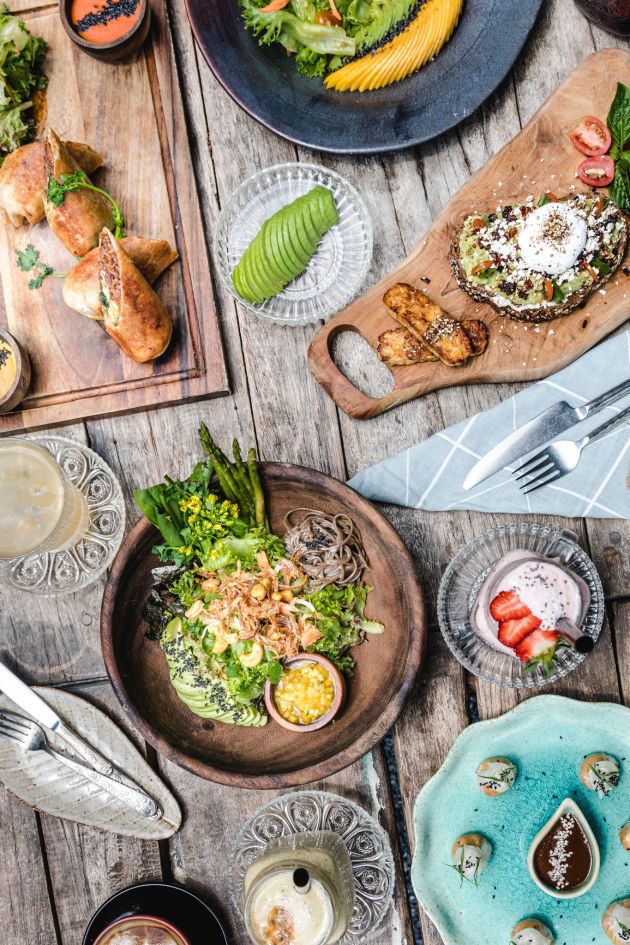 Cancellation policy:
For pandemic related cancellations, with proof of reason, you can keep a credit note in our account for the full amount, or you can receive a 50% refund. 
For other cancellation reasons:
Cancellation within 1 week of booking = 100% refund with a $80 admin fee
Cancellation up to 8 weeks before the course = 75% refund
Cancellation after 8 weeks before the course = 50% refund
Cancellation 2 weeks before the course = by discretion
All amounts are plus any currency conversion and bank charges
In the very unlikely event that our trainer can not complete the training then
if our trainer cancels before the the training starts reimbursements can be requested instead of course transfers, otherwise you will be credited in our system and able to transfer to any other training that has space within 5 years. Your accommodation level will be in relation to your original booking, upgrades are allowed, downgrades thus partial reimbursements are not. We are unable to reimburse costs incurred in relation to the cancellation: travel, missed flights etc, but in most cases your travel insurance should cover these. If already at the training centre and a training is cancelled mid way, then in most cases we will allow you to stay at the venue and enjoy the remaining time as holiday but this will always be on a case by case basis and in communication with the venue and caterers. Depending on how far through the training we are for mid way cancellations we may transfer you over to whole new course, or we may arrange to finish the training virtually, or invite you in on the end of other trainings. We will always strive to find the best solution for all, our aim is to train good therapists so we want you to be happy in your experience with us. 
So far we have never had to cancel a training due to sickness or injury. 
For more information please email, or register