---
Join the guestlist
---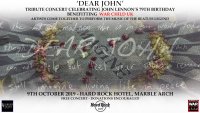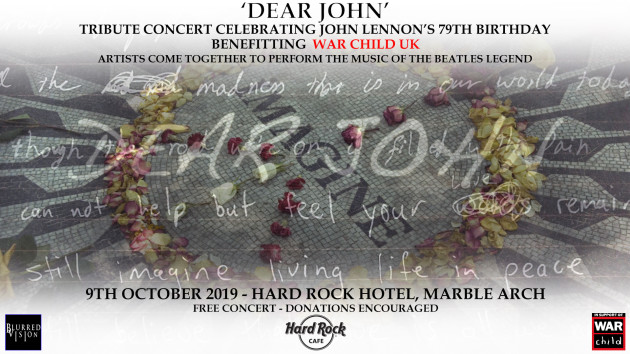 'Dear John' tribute concert celebrating John Lennon's 79th Birthday, in aid of War Child UK9th October 2019Hard Rock Cafe, Oxford St

https://www.justgiving.com/fun... 
On 9th October 2019, musicians and artists from different generations, different genres and different backgrounds will come together at the newly opened Hard Rock Hotel in Marylebone to celebrate the music, legacy and birthday of Beatle legend John Lennon. All the proceeds from the concert will benefit War Child UK.
And it is fitting that this significant event is the idea of a millennial musician – Sepp Osley - who himself could have been the face of War Child. Sepp was born in war torn Iran in the mid 80's, fled the country with his family and landed in Canada. He grew up to later become the founder, songwriter and front man of rock band Blurred Vision.
Now London based, Sepp along with his new Blurred Vision lineup, is bringing together a variety of special guests and singers to perform, celebrate and wish a happy 79th birthday to one of the world's most iconic musical heroes - John Lennon. The show will consist of songs from John Lennon's solo catalogue and The Beatles catalogue, performed by Blurred Vision and the very special guest artists who will be announced in run up to the event.
The concert is free to the public, but fans are being encouraged to donate what they can at the show and can also donate online at the following link setup for the event...
https://www.justgiving.com/fun...