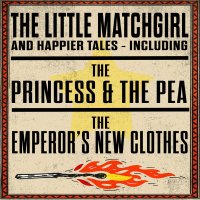 This festive season, join us at The Lucky Chance in Frome for a show full of warmth, wit and wonder.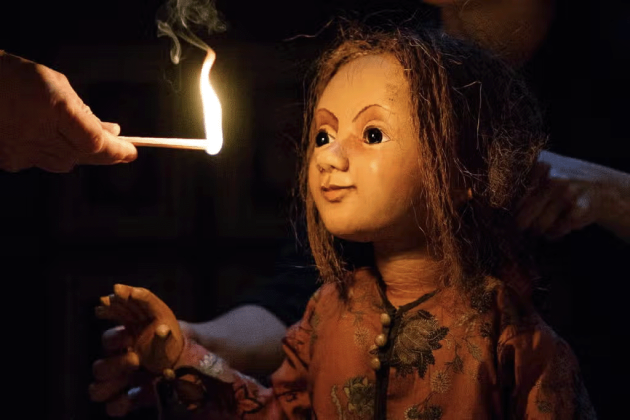 The Venue
Wise Children is a theatre company and The Lucky Chance is our new 'home'. We use it for teaching, creating and rehearsing our shows. However, this Christmas, we're throwing the doors wide open. We want to share this most tiny and special of venues. And when we say tiny, we mean it: we can only seat 60 people per show, so book quickly!
We have a full bar serving wine, spirits, beer, tea, coffee, snacks and treats – all perfect for a cold winter evening. Our doors open one hour before the show so why don't you arrive early? Even better, why not stick around for a drink after the show as well? We want you to make a night of it!
Think of us as your local theatre speakeasy! With stories to tell and cocktails to drink, this is a night out to make your friends envious and your Instagram account glitter.
Some of you already know us, but for those who don't, we look forward to meeting you. You can find out all about Wise Children, our shows, our school and our Artistic Director, Emma Rice, by clicking here.
The Show
As the Little Matchgirl struggles to survive, she strikes her precious matches to keep warm. Each match conjures a new story, and we hold her hand as she tumbles down this rabbit hole of folk tales. Inspired by the beautiful and poignant Hans Christian Andersen tale, and interweaving it with The Princess and the Pea and The Emperor's New Clothes, The Little Matchgirl and Happier Tales reveals a spellbinding world of magic and mystery.
Steeped in the metaphor and meaning that run through Andersen's enduring stories, this will be an event to delight, transport, move and surprise. For adults and brave children alike, expect music, puppetry, dark magic... and perhaps some modern truths that we all might rather remain hidden.

★ ★ ★ ★ 
"Theatre to snuggle down into on a frosty night." The Guardian
★ ★ ★ ★
"An exquisite spell of a show... irreverent and funny." The Telegraph
★ ★ ★ ★ 
"A hilarious and heartbreaking collection of fairy tales." Time Out
Directed by Emma Rice. Based on the original production written and co-adapted by Joel Horwood and Emma Rice. Music by Ian Ross. Choreography by Annie-Lunnette Deakin-Foster.
The Little Matchgirl and Other Happier Tales was originally produced by and performed at Shakespeare's Globe, London, and Bristol Old Vic.
This production is made possible by support from Paul and Joanna Pearson, Robert and Olivia Temple and everyone who gave to our Big Give Christmas Appeal 2022.
With special thanks to Vicki Mortimer, Stephen Warbeck and the production's original company who gave us their blessing to recreate their wonderful show at The Lucky Chance.
Location, Access, and Parking
The Lucky Chance is perched high on the hill on the Portway. You might remember it as the former Portway Methodist Chapel opposite the Post Office.
Our venue has no parking and can only be accessed on foot.
It's (currently) not very wheelchair friendly, but we're working on that. There are several steps up to our doors if approached from the Portway. If approached from the footpath at Singer's Knoll, there are fewer steps but it's a longer walk. There are also steps within the building itself. If you have any access needs or are concerned about how you might get around the space, please call or email us as we're confident we can make it work for you.
If you are driving to us then we suggest using the car park behind Marks & Spencer known as Merchants Barton (use Saxonvale, Frome BA11 1PW for satnavs). We are a short walk 5 min walk away, although we'd be lying if we said it wasn't up a hill...
We care deeply about our neighbours and we mustn't let our shows or work disrupt their parking, so we urge you NOT to park along Alexandra Road. We do need to prove to both our neighbours and the council that our presence at The Lucky Chance won't create a new parking nightmare. Please help us!