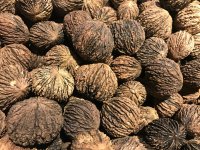 Register to attend the New York Nut Growers Association 2023 Fall Meeting on Long Island (Suffolk County) and meet experienced growers. 

Morning information sessions will be held at the Veterans of Foreign Wars building and will include the following speakers and topics: Carl Albers (success with nut trees), Dan Gilrein (dealing with nut tree insects), Peter Haarmann (preparing for a nut tree planting), Jerry Henkin (gibberellic acid to boost black walnut sprouting and growth), Chris McHugh (growing oaks and acorn production), Tom Molnar (an update on Rutgers university's hazelnut breeding program), and Mina Viscera (soils of Long Island -- benefits and limitations for production).
In the afternoon, after nine years, we will be returning to the nut tree farm of Peter Haarmann, 574 West Lane, Aquebogue, NY 11931. Those who attended the program in 2014 will be surprised at the many changes that Peter has brought about, and what he has learned.
Attendees are welcome to bring nuts to eat, nuts to plant, nut tree products or nut-growing tools or items no longer needed to share or sell. Packets of hazelnut seeds from Peter Haarmann's best producing trees will be available for a donation to the NYNGA.
The New York Nut Growers Association is an all volunteer, non-profit organization that promotes nut tree growing in New York State. It's not necessary to be a member of the New York Nut Growers Association (NYNGA) to attend this meeting. A light breakfast and lunch are included in the cost of meeting registration which is $20/member, $25/non-member, and $10/full-time student. An option to renew your NYNGA membership is provided during checkout. NYNGA membership renewed in the fall of 2023 is valid for 2024. Meeting pre-registration is required to facilitate meal planning.

Questions can be directed to Jerry Henkin, NYNGA President, sproutnut@aol.com, (914) 282-1371.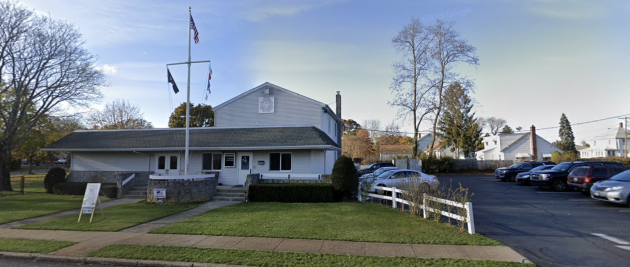 VFW building, 620 Parkway Street, Riverhead, NY 11901