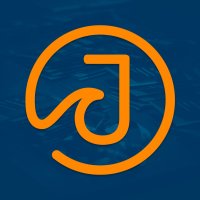 J on the Beach is a three-day purely technical conference based ON THE BEACH with workshops, a hackathon and technical talks where top speakers will share the latest trends in technologies related to Big Data. 
2023's conference brought over 800 Attendees, 55 Speakers and 10 workshops and 2024 is gearing up to be even bigger and better!

The last 2 editions took place at Malaga Exhibition Hall but this year we are back ON THE BEACH at Torremolinos Hotel Barceló Continental just 5 min from the Malaga airport.

WHAT TO EXPECT
The seventh edition of J on the Beach will take place May 8 - 10, 2024 in Torremolinos, Malaga, Spain.

This year will continue to feature presentations from top speakers of diverse backgrounds and companies and a variety of innovative workshops.
Conference topics will range from:
Distributed Systems
DevSecOps +QA
General Software Engineering
Data Engineering
Data Science
Data Visualization
Microservices & Cloud
and more!
THE VENUE
Hotel Occidental Torremolinos - Barceló
C/ La Toja 25, 29620 Torremolinos, Málaga.

CANCELLATION POLICY
Once paid, registration fees for JOTB24 are non-refundable unless the event is cancelled.

If you can no longer attend JOTB, you can transfer your ticket for the same conference to another person. 
Transfers can be requested for free until Monday, April 8th, 2024. A fee of 40 EUR applies to transfers requested between Tuesday, April 9th, 2024, and Friday, April 26th, 2024. The deadline for transfer requests is Friday, April 26th, 2024.
You can request a transfer by emailing info@jonthebeach.com stating your full name, email, phone number, and position.
Stay tuned for more updates to come!