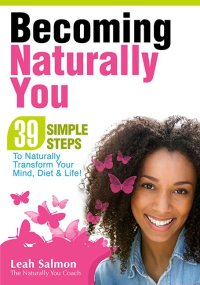 The Becoming Naturally You Online Book Club is BACK!!!
Admission Closes Fri 12th Jan - 11:59pm GMT 

Join us for 14 x 60min Sessions 
 11am - 12pm, starting Sun 7th Jan 2024


In 2005, I wrote and published my first ever book called "The Ultimate You", which  is a 39 step guide to naturally transforming your mind, diet and life naturally. 
It was a big A4 sized book i wrote not long after starting my career as a nutritionist, to help reduce the overwhelm I could see people going though when it came to making changes in their health. 
When most people learn about health, they try to change lots of things all at the same time, which works perfectly for some, but for others, it just leads to stress, overwhelm and a high probability that the changes won't last long enough for you to feel the benefit. 
So I wrote the book to give people a way to work on their health on their own if they weren't able to work with me, and most importantly, the book guides you through making JUST ONE change or adding JUST ONE thing to your life a week, so you can focus on it fully before moving onto trying something else the next week. 
It's one of my bestselling books :) and I get lots of great reviews from it, with people running book clubs with their friends to go through it too. 
In 2009 I updated the book and changed it's name to "Becoming Naturally You" and it revised again in 2015 and for the first time ever I'll be hosting an author led 13 week online book club on the book, to take you through it with my support. 

However, instead of taking 1 step a week, this a fast track book club, so we'll be taking 3 steps a week in a supported way so you can complete the book and steps in just 14 weeks but in a supported way, with me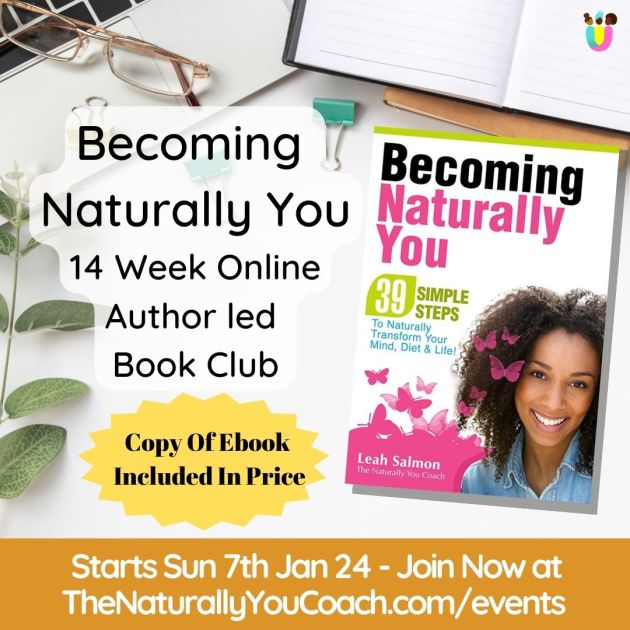 During this 14 Week Online Book Club, you will:
* Receive a free ebook copy of the book to use during the book club
* Be guided through 3 steps a week from the book
* Receive weekly action steps to complete each week 
* Have the space and time to ask questions and get advice on the best way to personally manage the steps
* & be part of and connect with a dynamic group of like minded souls all on a journey with you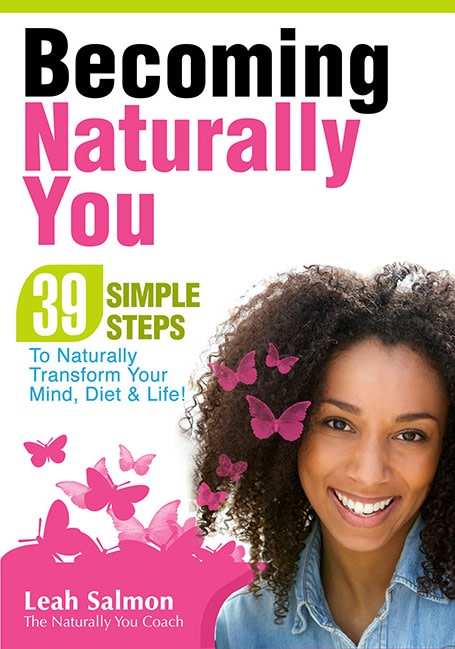 Book Club Details 
Dates: Every Sunday For 14 Weeks From 7th Jan to 7th April 2024

Time: 11am - 12pm
Venue: Online Via Zoom
Cost: £49
Preparation needed: None
What to bring with you: A copy of the book (physical or the ebook you'll be sent), something to take notes and yourself :-)
The book club dates will be 
Every week on Sun
Jan 7, 2024 11:00 AM
Jan 14, 2024 11:00 AM
Jan 21, 2024 11:00 AM
Jan 28, 2024 11:00 AM
Feb 4, 2024 11:00 AM
Feb 11, 2024 11:00 AM
Feb 18, 2024 11:00 AM
Feb 25, 2024 11:00 AM
Mar 3, 2024 11:00 AM
Mar 10, 2024 11:00 AM
Mar 17, 2024 11:00 AM
Mar 24, 2024 11:00 AM
Mar 31, 2024 11:00 AM
Apr 7, 2024 11:00 AM
Admission Closes Fri 12th Jan 24 - 11:59pm GMT
If you have any questions, please contact me at leah@thenaturallyyoucoach.com 
Much love, take care & stay healthy
Leah
The Naturally You Coach
See all our upcoming events here
Visit our website & join the Naturally You Weekly mailing list here