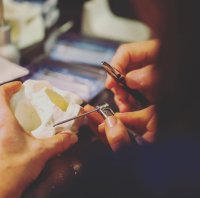 Due to the COVID-19 pandemic, the ZAGA Course is postponed to September 30th, October 1st and October 2nd 2020, in Barcelona. Current bookings are moved to this date. Please contact us if this date does not allow you to attend the event.
SUMMARY
Throughout three days of an intensive course, a description of our experience of more than 25 years with zygomatic implants in the rehabilitation of the extremely resorbed maxilla will be shared. The participants will acquire knowledge regarding the use of zygomatic implants in different anatomic setups and their related prosthetic rehabilitation. We will discover different surgical techniques and their benefits and limitations including the classic intra-sinusal technique, the extra-sinusal technique up to the ZAGA philosophy. We will provide detailed insights into the latter in order to prevent surgical and prosthetic complications. Live surgery along with immediate prosthetic delivery will be performed and commented. Moreover, virtual zygomatic planning and hands-on training in customized artificial phantoms will be made available. Finally, individual surgical training on cryopreserved human heads will be offered.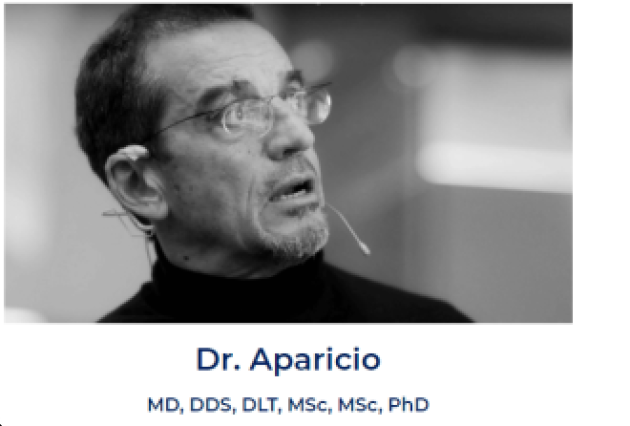 PROGRAM
Thursday, June 25th
8:45 – 9:00 Registration
9:00 – 9:25 Welcome + Participants Introduction
9:30-12:30 ZAGA Philosophy and Technique by Dr Aparicio chaired by Dr Nikolopoulos
12:35 – 13:00 Patient Introduction by Dr Aparicio
14:00 – 18:30 Live Surgery
20:30 – 23:00 Social Dinner
Friday, June 25th
8:00 – 9:20 Radiological and clinical aspects of the paranasal sinuses by Pr Dr Clarós
9:20 – 10:40 Osseocondensation and Zygomatic Implants by Dr Nikolopoulos
11:15 – 13:00 Criteria of Success and Soft Tissue Management by Dr Aparicio
13:45 – 14:00 Immediate prosthesis delivery
14:00 – 15:30 Digital Planning
13:30 – 15:00 Immediate prosthesis delivery. Theoretical part continuation.
15:30 – 18:00 3D Models Hands-on
Saturday, June 26th
8:30 – 12:30 Hands-on Cryo-preserved heads
12:30 – 13:30 Complications


ESPAÑOL
A lo largo de tres días de un curso intensivo, se compartirá una descripción de nuestra experiencia de más de 25 años con implantes cigomáticos en la rehabilitación del maxilar atrófico. Los participantes adquirirán conocimientos sobre el uso de implantes cigomáticos en diferentes situaciones anatómicas y la rehabilitación protésica relacionada.
Descubriremos diferentes técnicas quirúrgicas, sus beneficios y sus limitaciones, incluida la clásica técnica intrasinusal, la técnica extrasinusal hasta la filosofía ZAGA. Proporcionaremos información detallada de este último para prevenir complicaciones quirúrgicas y protésicas. Se realizará y comentará la cirugía en vivo junto con la entrega de la prótesis inmediata. Además, se pondrá a disposición un software de planificación zigomática digital y se llevará a cabo una práctica en modelos artificiales personalizados. Finalmente, se ofrecerá entrenamiento quirúrgico individual en cabezas humanas criopreservadas.

FRANÇAIS
Pendant trois jours d'un cours intensif, nous partagerons une description de notre expérience de plus de 25 ans avec des implants zygomatiques pour la réhabilitation du maxillaire atrophique. Les participants acquerront des connaissances sur l'utilisation des implants zygomatiques dans différentes configurations anatomiques et leur rééducation prothétique associée. Nous découvrirons différentes techniques chirurgicales, leurs avantages et leurs limites, depuis la technique intra-sinusale classique, la technique extra-sinusale jusqu'à la philosophie ZAGA.
Nous fournirons des informations détaillées sur ces dernières afin de prévenir les complications chirurgicales et prothétiques. Une intervention chirurgicale en direct accompagnée du placement de la prothèse temporaire sera effectuée et commentée. De plus, une planification virtuelle zygomatique et une formation pratique sur des modèles artificiels personnalisés seront disponibles. Enfin, une formation chirurgicale individuelle sur des têtes humaines cryoconservées sera proposée.
FEEDBACK FROM THE PREVIOUS EDITION
"Intense, comprehensive and a must for any surgeon interested in providing this treatment."
- Johann Styger

"I have taken some zygoma course before but I think this is the best because of the organization with real DICOM file and because of the incredible theoretical part of Doc Aparicio. Congratulations!!!!"
- Giuseppe Piermontese